Gas Cap Stainless Steel-Polished fits any Gas tank.
Polished stainless steel fits any gas tank using Self taper Screw/Bolts.
Well, here we are with a Jewel in the crown of Gas caps, I have used many of these on my show bikes and am now offering these to you.
If you want something a little different and has some weight but looks elegant, you cannot go wrong with this set up.
.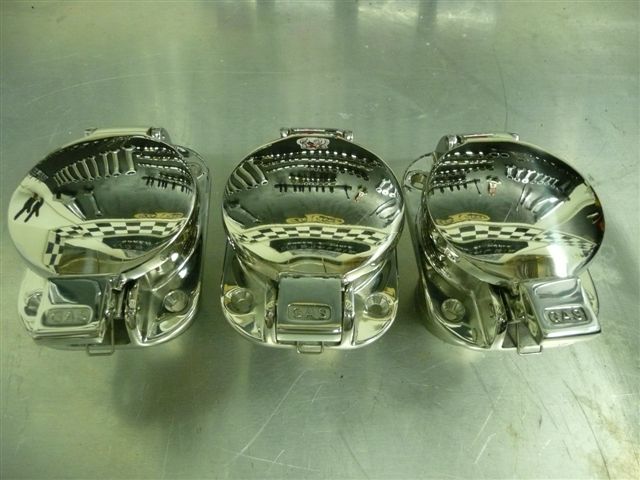 I have used these on many of my motorcycles over the last 14 years, these are a tried and trusted set up.
 This is 100% pure quality all the way, these will arrive at your door already polished and gleaming.
 These are no light weight either, a nice sturdy piece of construction and about half a pound in weight.
 If you want to get rid of your old worn out and rusty tin gas cap, just so that, remove it, then grind off the old neck and then simply use some Gas sealer epoxy and if you have a 2 inch hole, this will plop in and you use machine screws and screw her in place and that's that.
 As you can see, I have fitted it to my latest creation- the Rice Boiler- and it looks pretty darn cool if I do say so myself.
Here are the dimensions to see if this will fit your application.
 If you want to dress your gas tank off, well this will really embellish the look and I know that you will be happy with it.
 Have a look at some of the photo's, then you make the decision if you want this set up, we also sell a cheaper version in Aluminum and can be found on the parts page of this website.
 This is quite an easy job to do, and if you are working on your fuel tank, then you may as well bite the bullet and go the whole hog and fit this stainless beauty.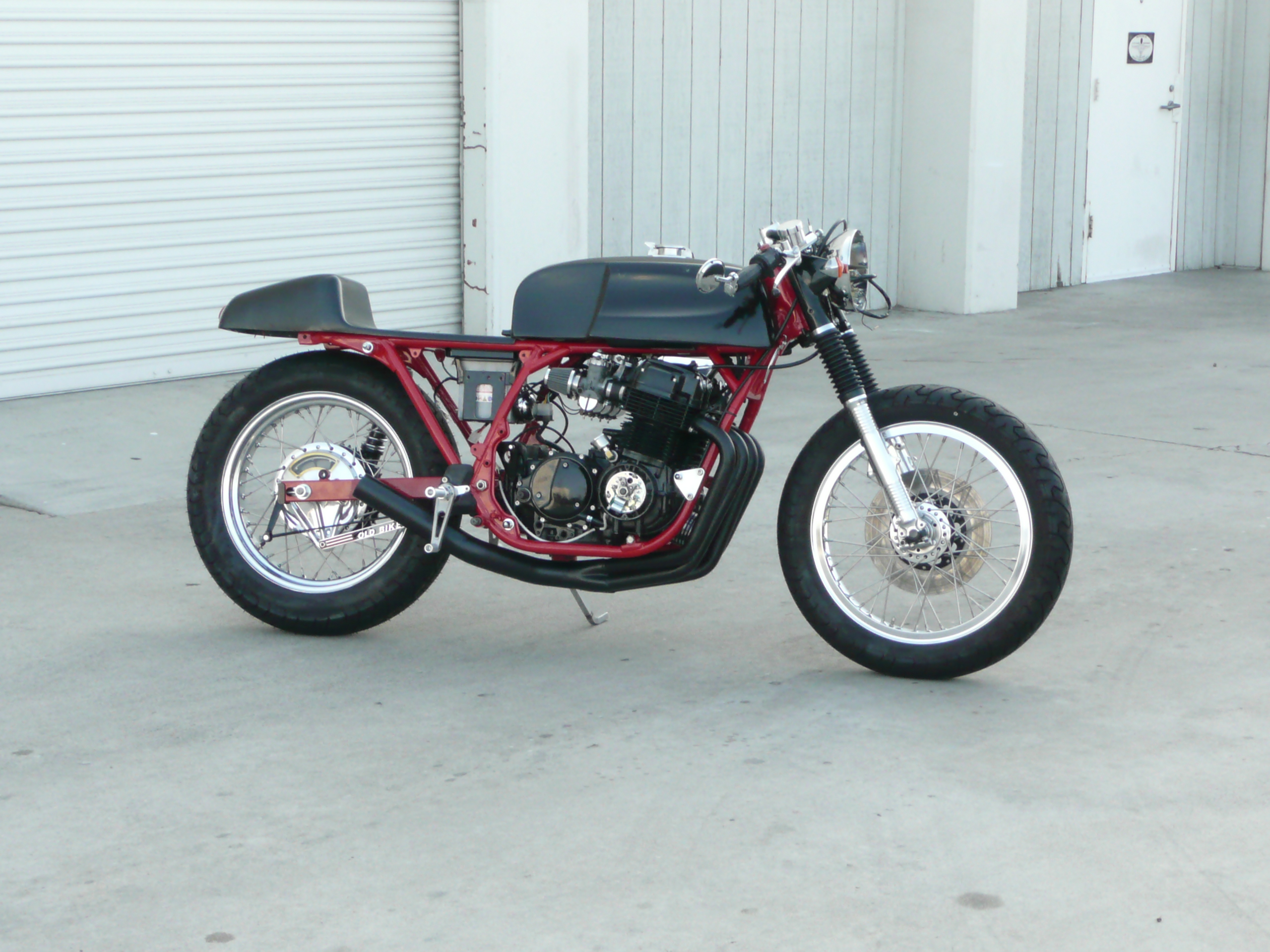 We do ship all over the globe, so no worries on that and we pack these very well so they arrive nice and safe and gleaming.
 This is a solid piece and I think you will be emailing me to say how stoked you are at the quality of this Gas cap.
 I have been here doing this for 14 years in California and made many friends whilst they build or restore their creation and I am glad I can offer this to you.
 Thanks for looking, drop us a line at carpy@carpyscaferacers.com for any more information that you may need about this Gas cap, or any of our products etc, we are always pleased to hear from you and really do appreciate your business.
If you don't have time to drop a line then get on the Ear Trumpet, and have a chin wag at 714-9964597 and we shall help you in the best way we can.
Comments
comments
| | |
| --- | --- |
| Weight | 2.5 lbs |
| Dimensions | 5 x 3 x 4 in |
---