Chrome Square Turn Signal Set 12 Volt LED UNIVERSAL ( Set of 4 )
4 LED Small Rectangular Rod Light with Chrome Housing
Amber LED w/ Amber Lens
3 Wires (Hard Wired), 12 Volt
Well, as you have seen on my builds, many of the bikes I create, have to use turn signals, as their local state requires it, so what I do is use cool looking ones, so they do not detract from the motorcycle. I have always liked these particular turn signals as they are not obtrusive like many out on the market, they tend to blend in until you hit the on button and then these puppies light up like a shooting star.
I have a few styles that I do use all the time and I now have them on my Parts for Sale page to offer to you lot, and these are a great and easy unit to apply to ANY motorcycle that is running a 12 Volt system. I have really liked these for a few reason and one is that the Light Emitting Diodes last longer, use less energy, and burn brighter, so you're sure to be seen!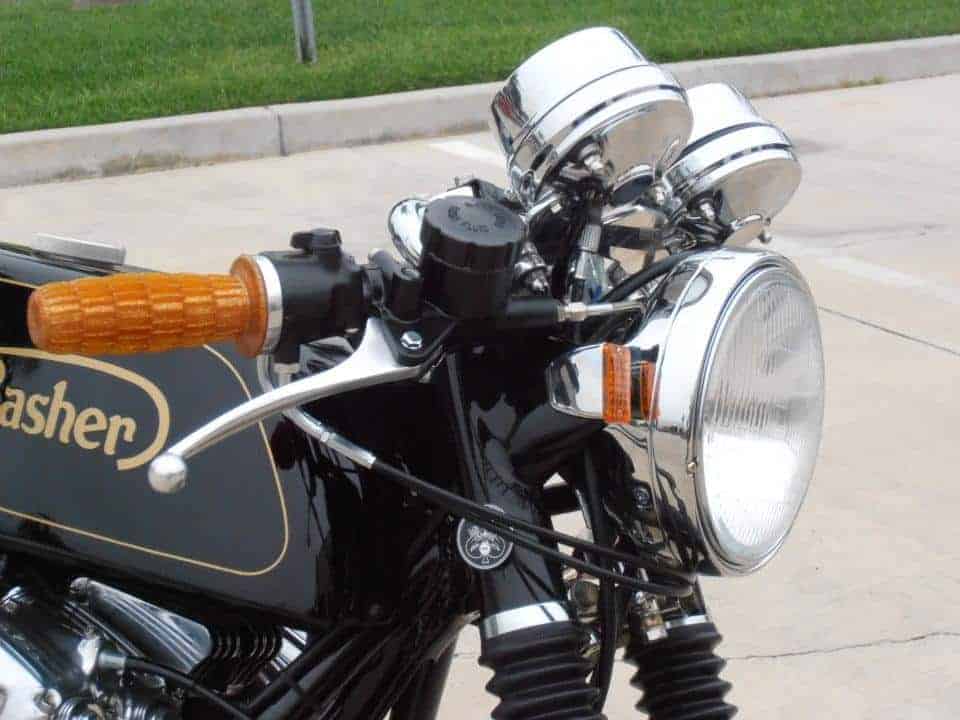 This is a great set up and have used many times and am always happy at the way these LED units function, bright to see in any direction, safety is being seen and you will be with these ones and they are so simple to fit and wire, being an LED unit, they will last so much longer and no worries about replacing bulbs lilke the original versions.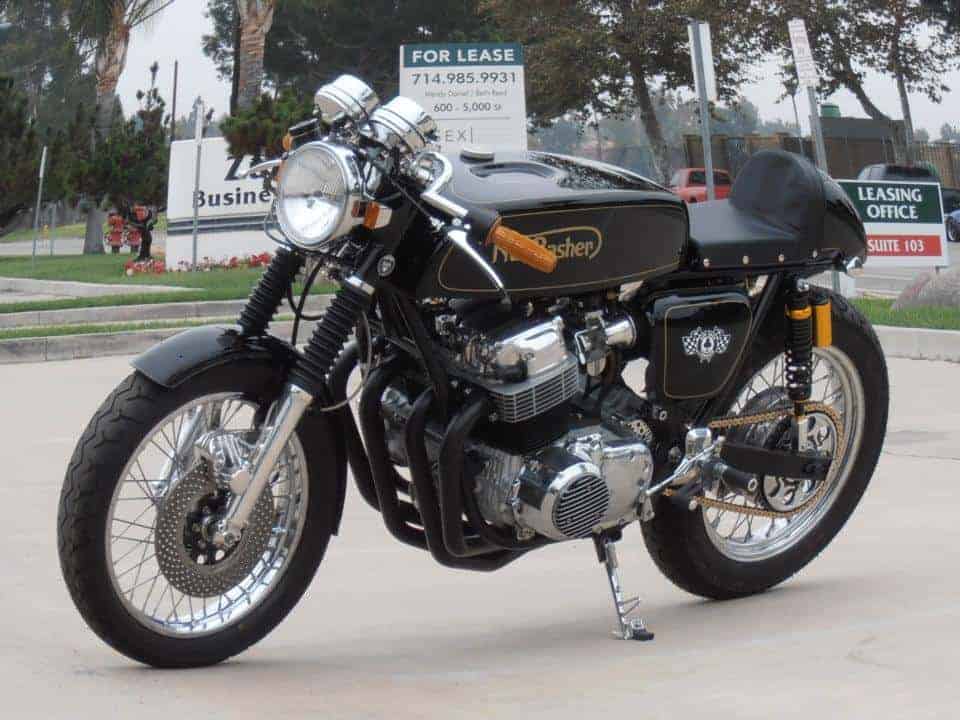 Easy to fit, easy to wire and work all the time I have ever wanted them too and I have not had any issues, a one bolt set up as the wires run through the hole in the bolt,so really a quick and clever way of fitting and hiding the wires.
4 LED Small Rectangular Rod Light with Chrome Housing
Amber LED w/ Amber Lens
3 Wires (Hard Wired), 12 Volt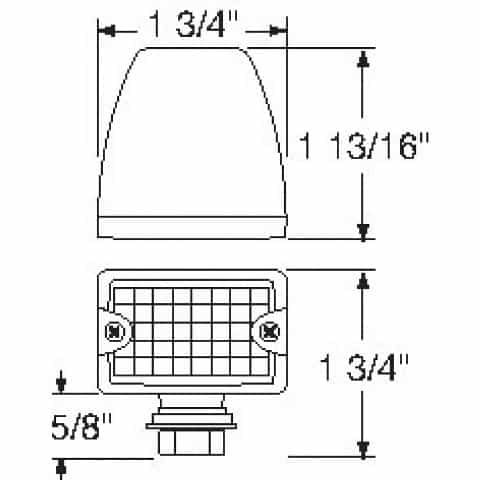 These are easy to wire and are Brighter than a Harvard Graduate, I have been selling these for many Moons and people love the look and the fitment as well, works on any 12 volt system.
Stealthy set up but a strong and bright unit that makes sure people take notice which direction that you are turning, especially when people are busy looking on their phones, these are bright and will get the attention of on coming traffic, letting them know you are going to be turning.
We ship Globally and 6 days a week, been in business for close to 23 years now and love what we do here in California, and many people have let us know that they do indeed love this product.
A great looking set up on what ever Motorcycle you decide that you are fitting too, small enough to not be seen, until- you hit the turn button and it flashes nice and bright to make sure you are Noticed on these crazy roads these days, and I am happy to be able to tell you I have sold over 600 of these units and not one return.
I stand by my product, as I am in this photo. LOL- But thank you for checking these out, as you know, I am a ONE man Business, this is my Passion, my Life and of course my Career and I thank you for purchasing my parts and of course, I have many repeat customers, something must be going right eh?
The wiring is so simple to, and what is cool that not many Businesses' do is, let you Text me and I can type you a wiring message to how to get these to work on your machine if you do have any issues, these are an easy and robust set up that I know you will like.
This is for a Complete set of FOUR LED AMBER Turn Signals. if you need singular just email me and I can help you out. 714-598-8392 Thanks fopr looking and as always, I appreciate your business.
Comments
comments
| | |
| --- | --- |
| Weight | 0.6 lbs |
| Dimensions | 2 x 2 x 3 in |
---