Ignition switch & lock 1969-1972 CB750 HONDA SOHC
Round Plug Ignition and seat lock, OEM with 2 Keys. for 1969-1972 CB750 Honda SOHC
These set ups are getting hard to locate these days, but I still can get them for you guys and Girls, as I use these on many of the builds that I create, and this is a quality part, not like that China crap that always seems to pop up and lasts about 5 minutes.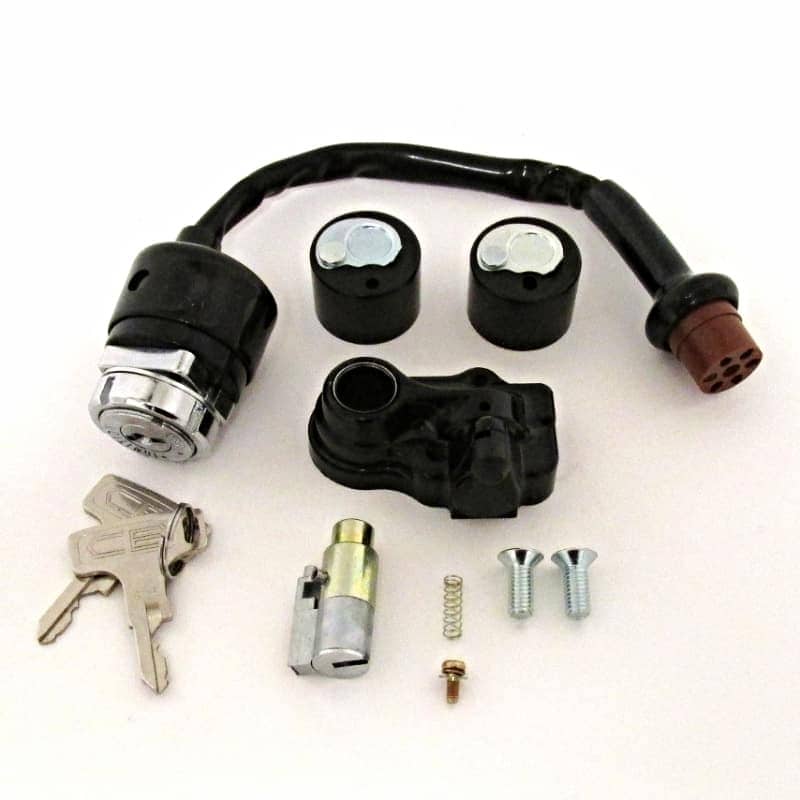 This is the real deal and comes with 2 keys, as well as the seat lock too, so you only need one set of keys on you, rather than looking like an old Jail Guard.
So, if you have a round plug harness, which usually means 1969-1972 then you can use it, I actually use this and the K1 harness even on 78 bikes as they are way easier to hook up and don't have all the safety switches like on the later versions.
So, if you are in a bind and want a quality set up for your inline Four, then I would steer you to this set up, I have been using these for 21 years here with NO issues at all, you pay for what you get and, what you get is Quality all the way wit this Ignition switch and seat Lock.
Take a look and see what you think.
Comments
comments
| | |
| --- | --- |
| Weight | 0.6 lbs |
| Dimensions | 3 × 3 × 3 in |
---