K&N Oil Filter for 1969-1978 CB750
I always use K&N products on my bikes where I can and have always used this type of oil filter for many years and have had never had any issues at all.
Synonymous with performance machines etc, K&N make great products and I stand by these, so- I thought I would offer you these Oil Filters and you are then all set on your Motor.
This comes with the filter and 2 O-Rings.
One for the check valve in the bolt and the other for your Honda Finned housing.
When you have a lot of time and money invested in these Machines, you want the Motors to last.
So, next time you plan on servicing your inline four, order some of my oil Filters from K&N, you will be glad you did.
I used this same set up on my Ally Caff the Tenacious Ton and that was a Fun machine for sure.
Always use quality Oil and quality filters if you want your engine to have longevity and with these products you will indeed get so much more mileage from the motor.

I have used these filters here in the States for over 15 years now, and continue to do so, as K&N have such an advanced R&D center and stringently test their products, you can be sure that what you get from them is 100% satisfaction and that is guaranteed.
The CB750 Motor relies on good clean and filtered oil to keep its parts lubricated and coated, I will always use K&N filters and I hope you do?
I ship 6 days a week and do my BEST to help you as much as I can, I am a small one man shop and love what I do.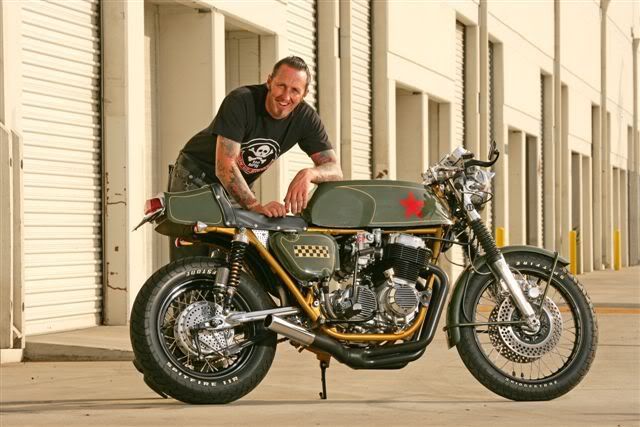 Comments
comments
---