Gas Tank Modification for SOHC HONDA Motorcycles
SKU:

Gas Tank Modification
Category: Body Parts
Tags: Brat bike, Cafe Racer, cb500, cb550, cb750, Custom work, Customize, Fabrication, gas tank, Gas tank Conversion, honda, honda four, Petrol tank, Ton Up
I have been doing my own gas tanks for many years, I usually hand hammer the sides in for knee inserts and then I cut the fuel cap off and neck, weld a bung in the top to allow for a Modern screw in Petrol Cap, this makes the gas tank look so much smoother and has a nice flow too.
Customers ask me that I should offer this service to the public and now on reflection- I thought that it would be a pretty good idea and will quote on that on this page.
I used to do these modifications on old gas tanks as most of them were dented and had road rash on them, so no harm no foul, and they look so much better when they are all done.
Now, if I do this modification, its up to you to paint it, I will fill and primer it but I wont be able to match your paint, so your local painter can do that.
This is not a cheap modification as many hours spent on this sort of work, I shape the inserts, Cut the neck and weld the Bung in place, then I take the tank to a Radiator shop and we strip the inside and seal with a Silver/Gray sealer, then after that we pressure test to make sure no leaks, so- time consuming but so worth it at the end. Below is the gas cap insert I welded into this old rusty tank and it looks great now.
So the option is there for you to send me your gad tank and do these modifications, but please be aware the time scale is 4 weeks, as I have many other jobs that i am doing for customers and things that can hold time up is if the Radiator shop is busy too. (Below) : Another Gas cap conversion that I welded in a Super sport Gas tank.
If this is for you, then send me the Gas tank and I will do what I do to all my gas tanks over the 19 years I have been doing this set up
. (Below) is a Super Sport I hammered the Knee inserts and added the gas cap to the customers requirements, now resides in Australia.
Below is a K tank, of which I hammer a lot of and this came out really nice, and a unique look to your machine, especially if your tank is pretty beat up.
Below is another K series gas tank that I hand hammered the inserts into then did the body work and painted a very cool ice Silver metal-flake in the insert, looked so good.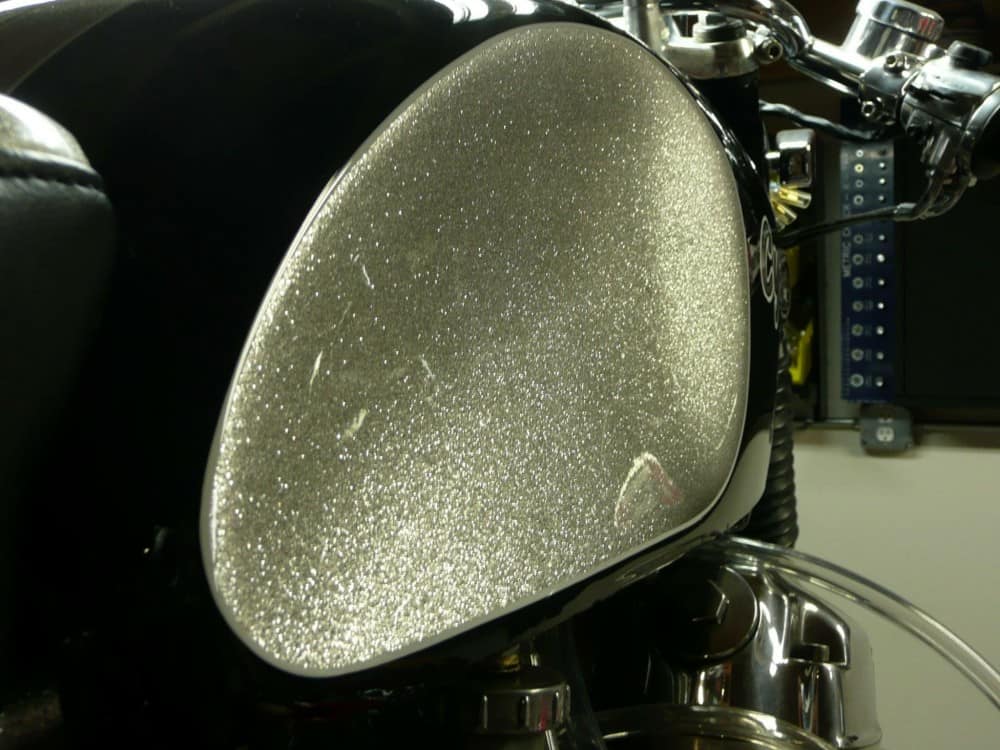 It does take time and may not be your cup of Tea, but I do these to many tanks and all of them are either rusty, beaten up or full of dents and creases, have a look at the Super Sport below, this was my own bike and I loved the way the Gas Tank came out.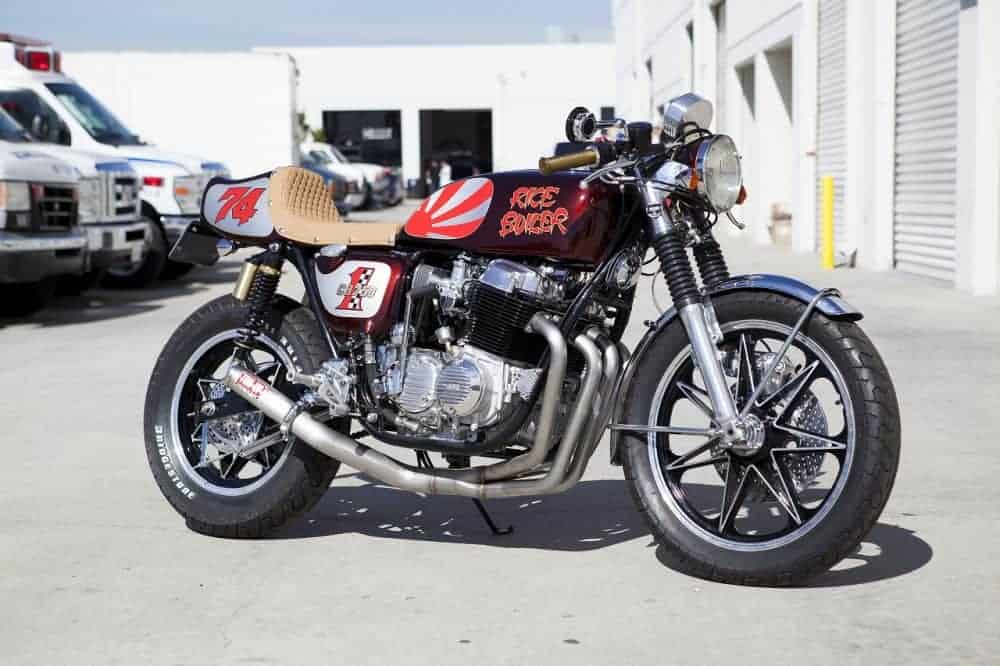 Thanks for at least looking and if I can help, well you can call me on 714-598-8392 or even Text on the same number, I can advise you to try and help you out with your inline 4.
Look forward to hearing from you and have fun with your build, thats what at least half of it is all about you know?
Comments
comments
| | |
| --- | --- |
| Options | Hammered Knee Inserts, Hammered Sides & Gas Cap Conversion, Welded in Gas Cap Bung |
---