Alloy Flip Top Gas Cap 2″ for Universal fit, Bolt or screw to gas tank
OK-here we are with the Alloy Gas Cap that we sell and I have used on many machines over the years and this is a cool looking Monza style Gas cap that has many uses on bikes or cars etc and am sure that you will like the look of this.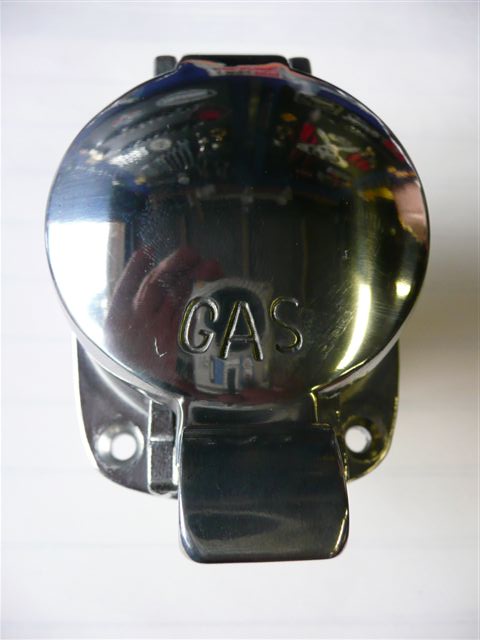 A truly affordable part that changes the look of that gas tank of yours.
Here are the dimensions for you to look at and see if this application will work on your project.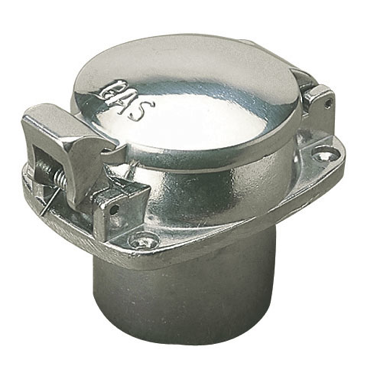 Now I have fitted these to gas tanks that have the old style locking cap, but many times they are beaten up and looking sorry for their selves so what I do is remove the chrome gas cap and lock, cut the neck off so its smooth to the tank, as well as remove the posts for the old lock.
I then use gas sealer and then using machine screws, screw the gas cap in place, I let it sit over night and I am done.
What a cool and of course unique look that your tank has now and I am sure that you will like the shape of the lid, this does breathe too and its an easy Monza style flipper, so you can undo it with a flick of a switch and you are ready to fill up.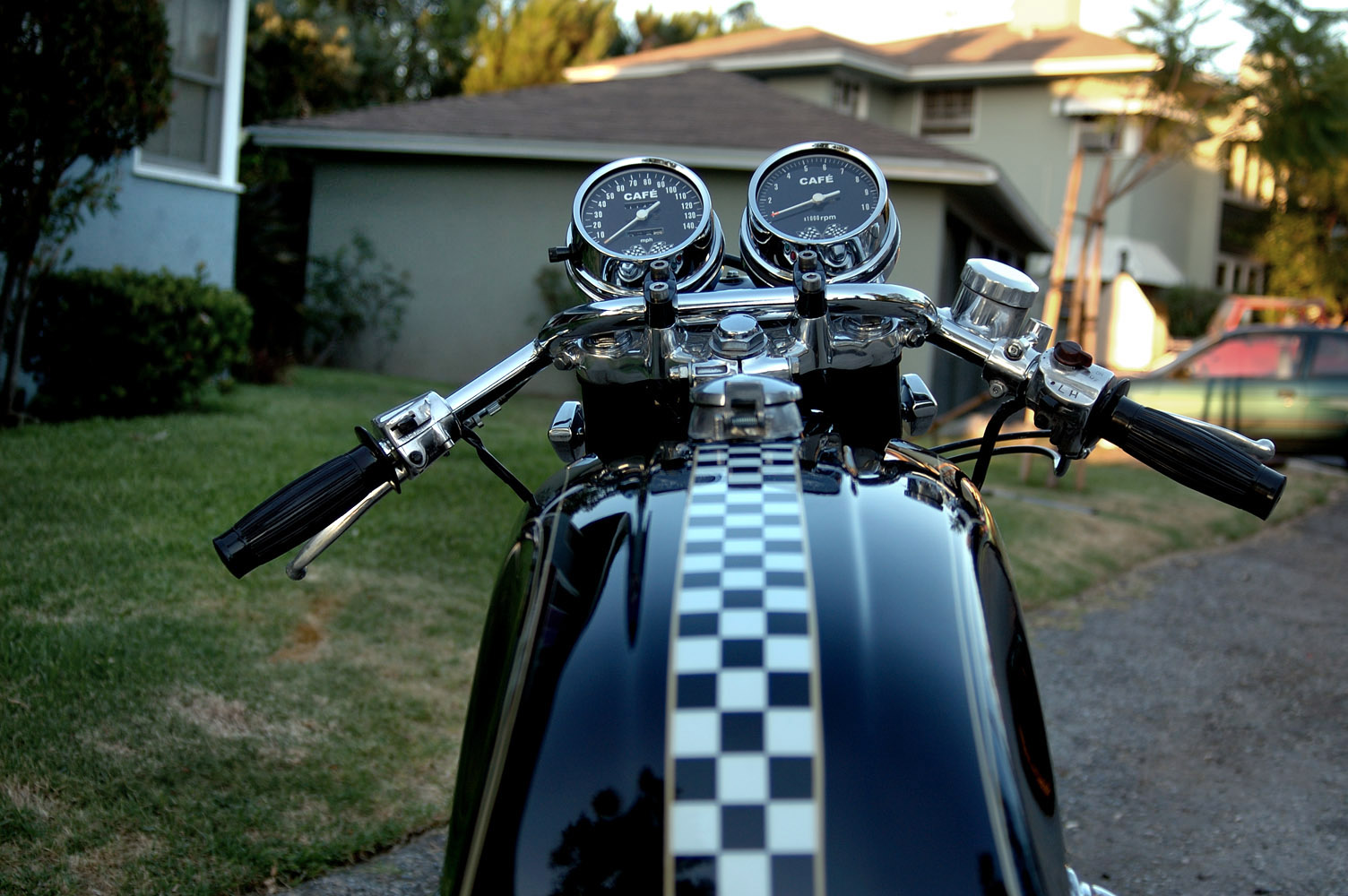 If you want that Race look for an affordable price, then check this out as I have sold all over the globe with this set up.
I will also be offering the Stainless steel version too, but that's a little more money and this is fine and I am certain you will like the way it sits on your gas tank.
Have a good long look at this and see what you think.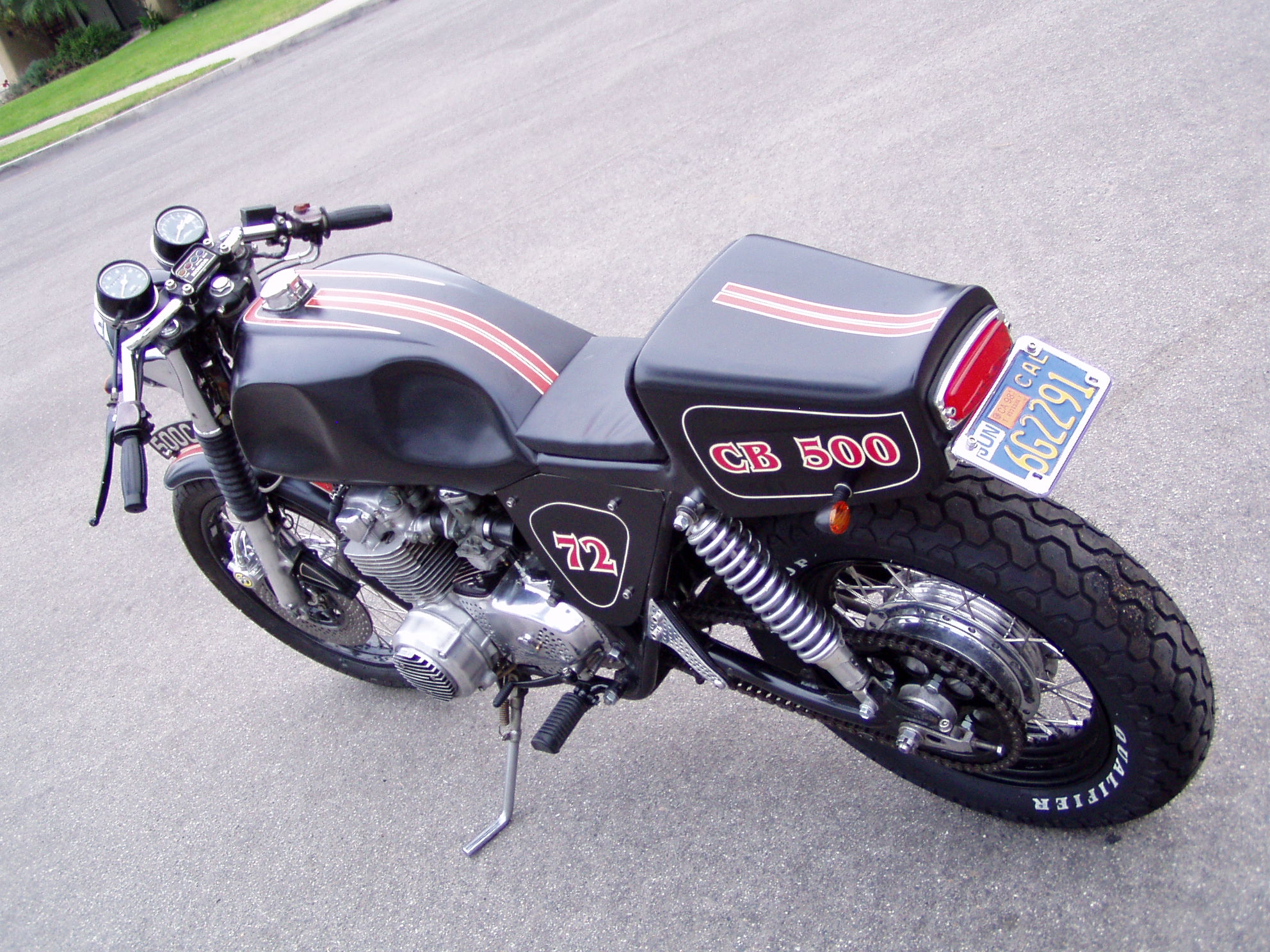 We love what we do and if we can help you in anyway, we will try our hardest, cant be more fairer than that eh?
I have fitted these to cb350-400-450-500-550 and 750 models and this has to have a 2 inch hole in the tank for the neck to slot into.
These really do change the look of the gas tank and, if your old one is rusty and fallen on hard times, grab this and you will be smiling right out of the gate.
We have been doing this here for 14 years now and continue to push the envelope and of course, promote what we do.
These are great value for money and ready to ship, we pack these well and as I said, ship to all over the globe.
Drop us a dime at 714-598-8392 or a TEXT and we will get this packaged up for you.
Thanks for having a look, sure hope you enjoy the pages and also have fun creating your very own machine.
Comments
comments
| | |
| --- | --- |
| Weight | .6 lbs |
| Dimensions | 9 × 5 × 3 in |
---