Bobbed Steel Front Fender Assembly CB500 CB550 CB750 HONDA
A hand made Bobbed front fender in steel to fit Honda CB500-CB550-CB650-CB750
Well, here we are with my latest creation, this is my own Steel Bobbed Front Fender Assembly that fits the inline Four Honda's. This will fit the 73-73-75-76-77 and 78 K models and am please to now offer these assemblies to you.
Hand made right here using 18 Gage steel, these are hand pounded, rolled and then Planished to give that old School Fender look and a nice curve to the tire.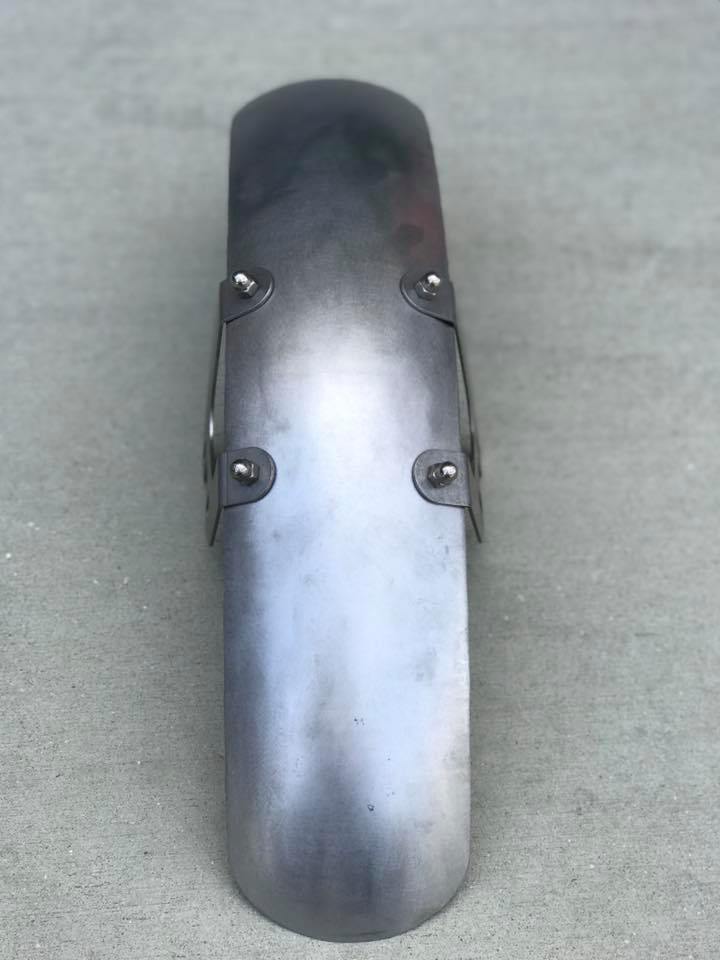 I also made the side brackets too and these have elongated holes in the side to allow some adjustment if you are running taller tires.
The Motorcycles that I tried these on were a 1974 CB750K and a 1978 CB750K Honda and had no issues with either.
If you want that custom look, these are available right here and they come with all the hardware thats in Stainless Steel.
These are for Raw steel, you can Paint or Chrome them to your desire, I will offer chrome a little later when I sort a good price out with the Plating Company that I use.
These are hand made right here, not in China like other stuff you see around the internet and I am proud to offer you this set up for your machine, hand pounded with an Egg Hammer on a Sand Bag in the Garage.
This are 20 inches long and 4 and half inches wide, using quality 18 Gage steel, so a nice sturdy set up when fitted to your bike.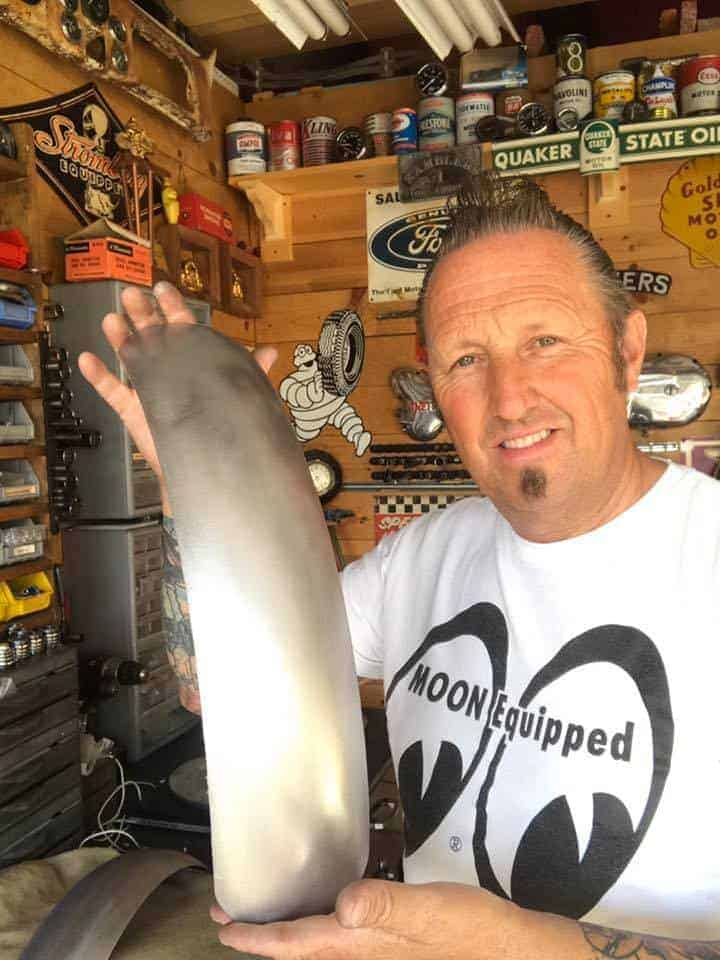 Smooth and ready for you to Paint or to Chrome, but I may offer Chromed versions later on.
These brackets are hand made here too, so you get the whole package and a strong set up that will also brace the front forks if you have no current fender right now.
These simply Bolt through the fender with stainless Steel bolts and Stainless Acorn nuts to embellish the top of the fender.
It is ready to go, and I am glad that I pushed ahead and created these Bobbed fenders, you can cut them shorter if you so wish and round the ends to make a more aggressive set up.
Thanks for looking and I appreciate any feedback, I love what I do and am glad to be able to offer this Bobbed front fender assembly to you.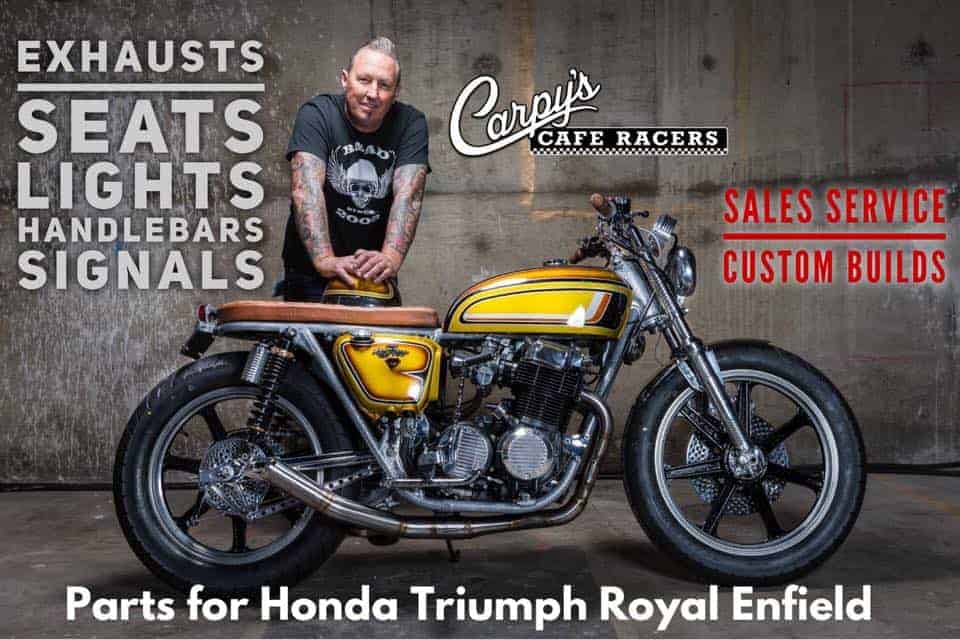 Comments
comments
| | |
| --- | --- |
| Weight | 2 lbs |
| Dimensions | 20 x 6 x 6 in |
---