Green STAINLESS STEEL Display Light
12V LED Stainless Steel Display light – $10.00 Each
Need some warning lights for your ride? Fed up not knowing if oil pressure is low, if you left the turn signal on? Can't find Neutral, want a high beam light too?
All these can be had, as now I have this Classic line up of 12V instrument warning lights.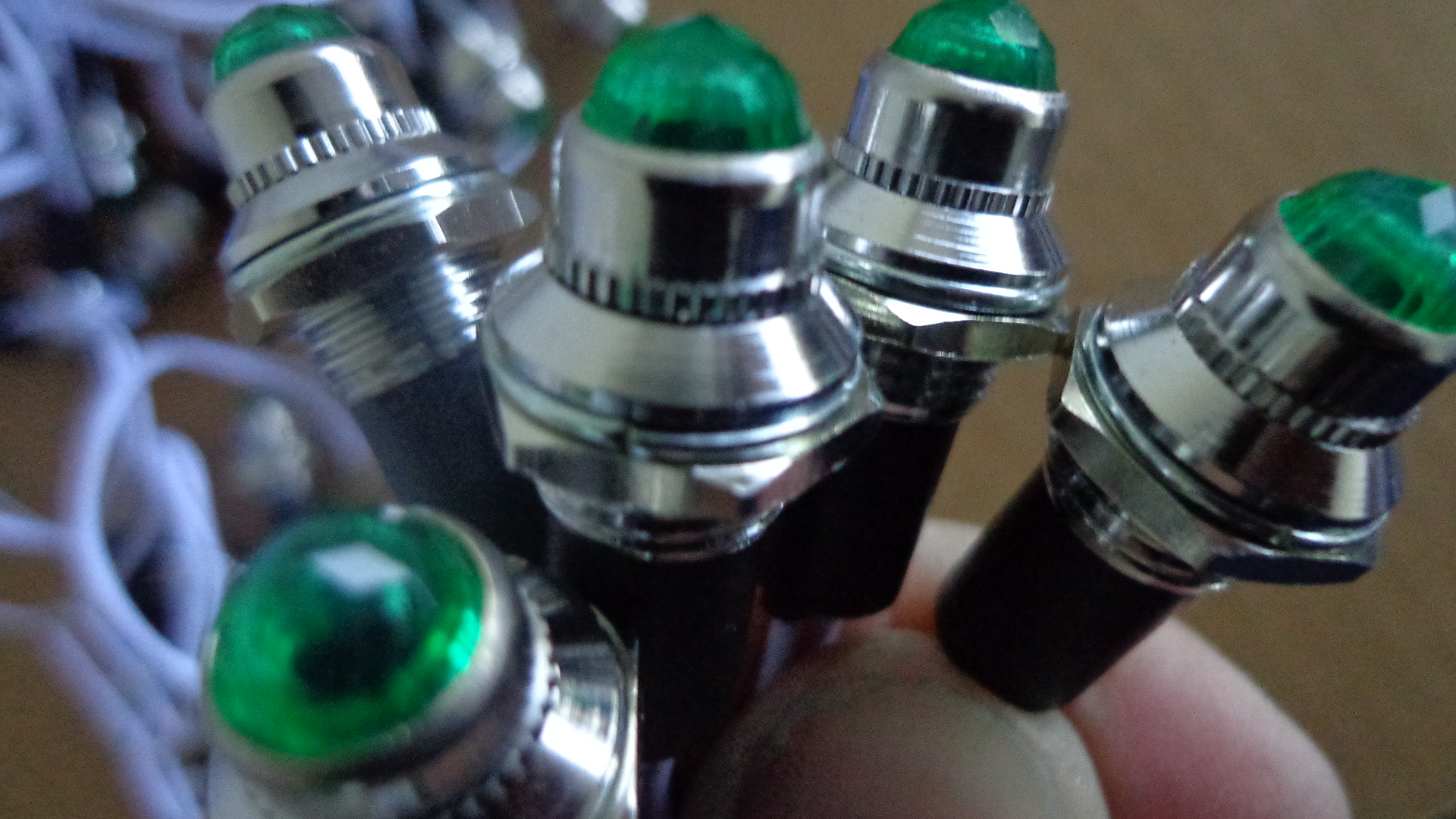 I use these on many creations and they are so easy to hook up, you just need to drill a 7-16th holes and that's it, plop the assembly on there and tighten the nut then just attach to your wiring.
I am sure that you will agree, $10 is super cheap for something of this quality, I really like these and have used them on many applications.
Comments
comments
---