Fog Light 12v Chrome Amber 4 point Universal Fit
I have always loved fog lights as I come from London where we had plenty of pea soup to ride through as a Motorcycle Dispatch rider, I needed to be seen and Amber lights work great in the fog or mist compared to standard white lights.
Research and experience have found that yellow fog lights illuminate better in foggy conditions than white lights. Experts say that yellow penetrates further than white lights because of the longer wavelength, leading to better visibility.
Here is a super cool and sturdy 5 inch Fog Light that is well made and great quality, if you are looking for a cool light for your ride, this may be right up your street?
This can be used as a general Fog or a headlight, I have used them for both to be honest and as its such a well made system, this will stand the test of time on your two wheeled machine.
This is a Three wire set up for all 12 volt systems and so easy to wire up into your wire harness and get back on the road in minutes, the three wires are :
RED: High Beam
BLUE: Low Beam
Black: Ground
As easy as that. this uses a Super Bright 60W /55W H4 light Bulb that will get you noticed when you are out on the tarmac.
Headlight dimensions : 

5.3″

 wide , 

4.3 "

 long (from lens to point)  (lens size: 4″) and ready to use right out of the box, this also is a sturdy set up that weighs about 1.5 pounds, none of that cheap plastic here, as this is Chromed and highly polished to give that Custom feel.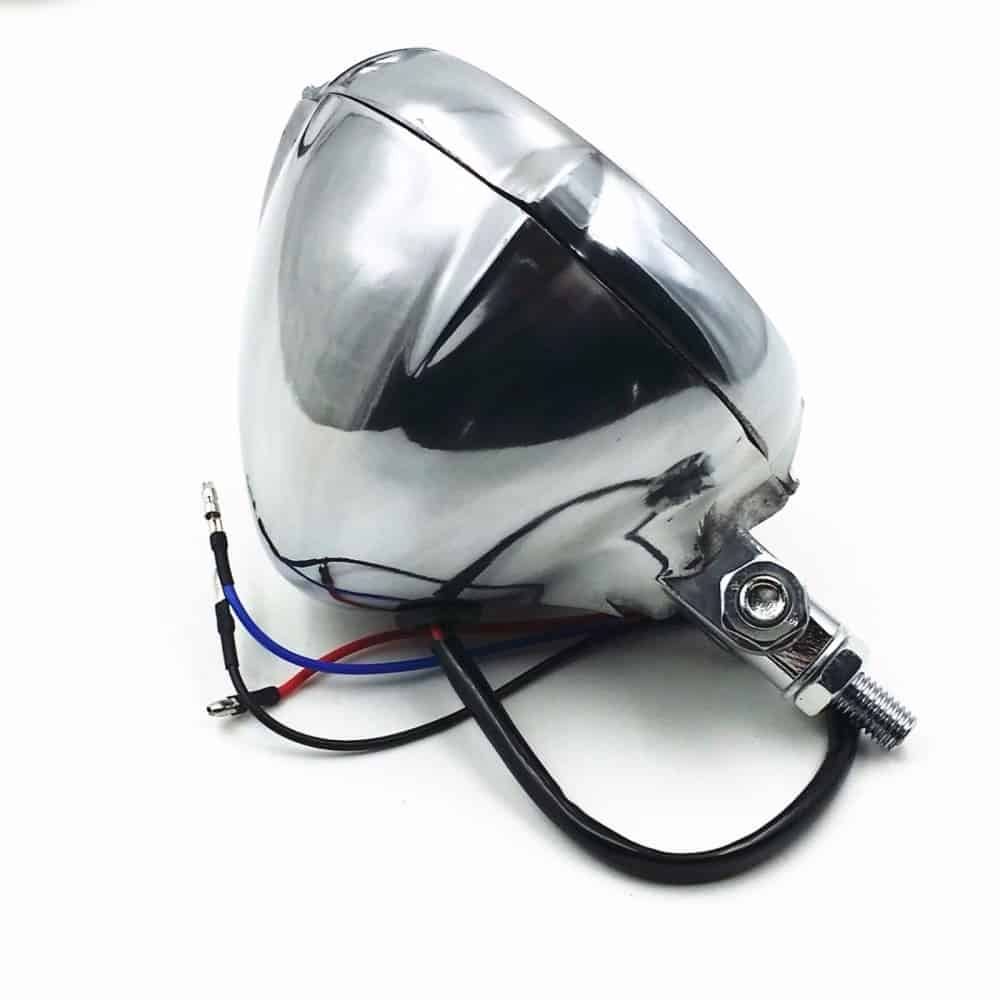 Have a look for yourself, be seen out there, this not only is a great Custom set up, it may just save your life.
Great for the Custom Bike, the Cafe Racer, Tracker, Chopper, Brat or Classic, this 12volt Fog light is a cool look to your Motorcycle and am proud to offer it on my website.
We ship Globally and help with Custom forms too so no duty to pay, I usually ship with usps and I pack well, 23 years in Business, so we know all about shipping.
Comments
comments
| | |
| --- | --- |
| Weight | 1.5 lbs |
| Dimensions | 7 × 5 × 4 in |
---