Gauges CB750 CB550 HONDA NEW
Clean New Gauges for your CB750 or CB550
SKU:

Gauges New
Categories: Gauge Parts & Decals, Honda CB500, CB550, CB750 Parts & Upgrades
Tags: Cafe Racer, cb750 cb550 Honda, classic, Classic Bike, Clocks, japanese motorcycle, k2, k3, k4, k5, k6, k7, k8, restoration, sohc Gauges, Speedometer, Stocker, Tachometer
People have been buying these Gauges from me for years, be it from restorer's, to cafe People to some folk who just want to clean up the top end of their machine and as the weather is always on your Gauges, well, its the first thing to fade to be honest.
So here are a Brand New set of Speedometer and Tachometer for the good old inline Four, these will work on 1973 and up models and sure to embellish your ride and at least Now- You can see the actual speed you are doing, rather than squinting to work out what the old, tired and cracked faces were showing you.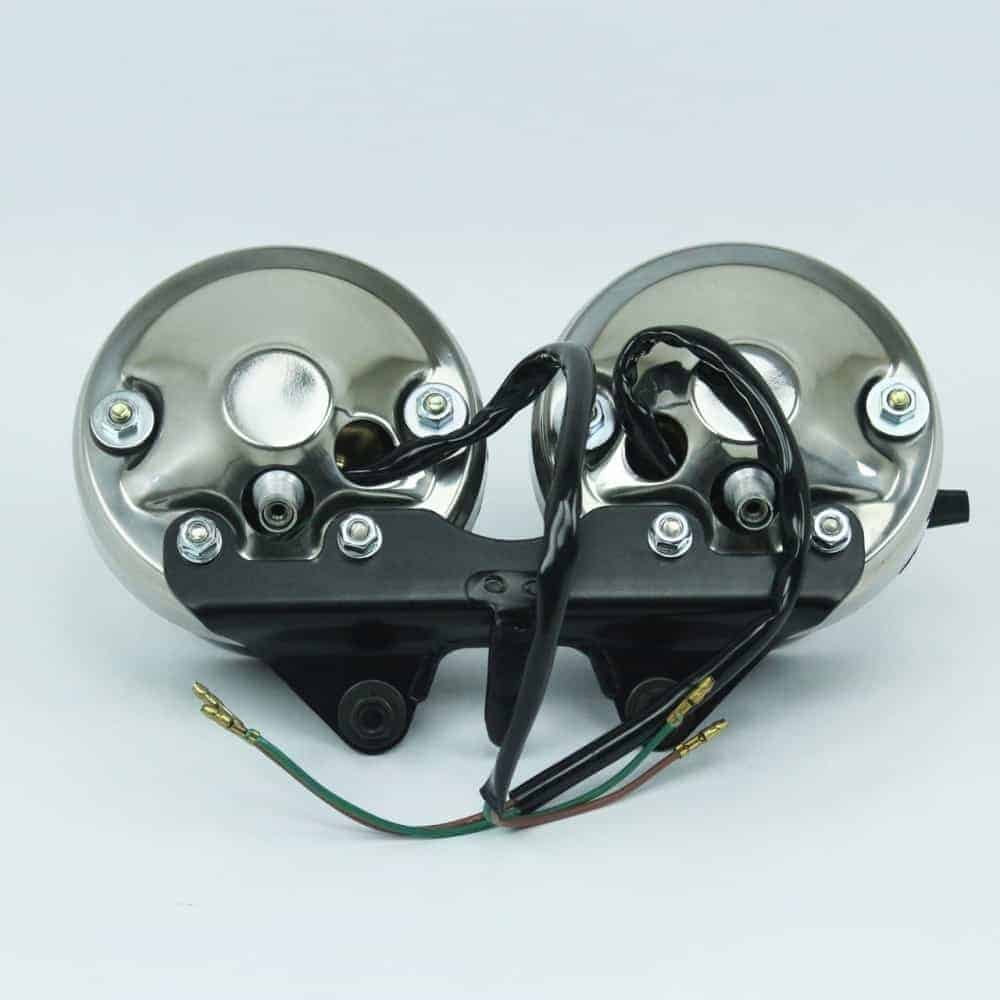 So, have a look at these puppies and see what you think, as these are Brand New and totally complete, I mean with everything, the bracket, the new chrome buckets etc, these are a super set and will finish your Motorcycle off a treat and of course will for ANY Honda CB750 Honda and a CB550 for that matter too.
The faces are New and, AVAILABLE in MPH & KMH, so have both of you covered.
I ship ALL over the globe and 6 days a week, been doing this here over 17 years and love what I do, support real businesses who have a passion for their products.
If I can help you can always drop me a few lines at carpy@carpyscaferacers.com or even better you can sling a few coins in the slot to me at 714-598-8392 and even more easier, the same number to reach me by modern day Text.
Not many people offer that, I want YOU to be happy and of course come back for ALL your part.
Have a long look at these wicked Gauges and you will see these are top Notch parts.
Comments
comments
| | |
| --- | --- |
| Weight | 4 lbs |
| Dimensions | 8 x 6 x 3 in |
| Options | KMH, MPH |
---