Braided Oil Lines CB750K 1977-1978 HONDA SOHC BLACK OR SILVER
Many people have asked me for Braided oil lines for their very own CB750K of 1977 and 1978 Era, but- these are longer than the earlier counter parts and now, I offer you the options of Braided Silver Or Black Oil Lines and sold as a Pair and ready to ship to you where ever you are around the globe.
These are Aircraft quality and rated for Race Cars too, and I have been making these for 2 decades now and its time for the 77 and 78 K models to be able to have them as well.
These just require you to remove your tired and work out hoses, simply cut the crimped band and pull the fitting out of each end, then simply fit the ends into my New hoses, fit to the oil tank and engine, then when happy, simply tighten the XRP clamps and thats it. Remembering to make sure you fit the O Rings to the end fittings that go into the motor of course.
But these are great for a replacement or, if you are building a complete Custom bike, something that I do a lot and always fit my hoses to each machine.
These have been my saving grace for over 20 years now and sold over 1000 units and continue to, these are available in Black or Silver and Quality all the way.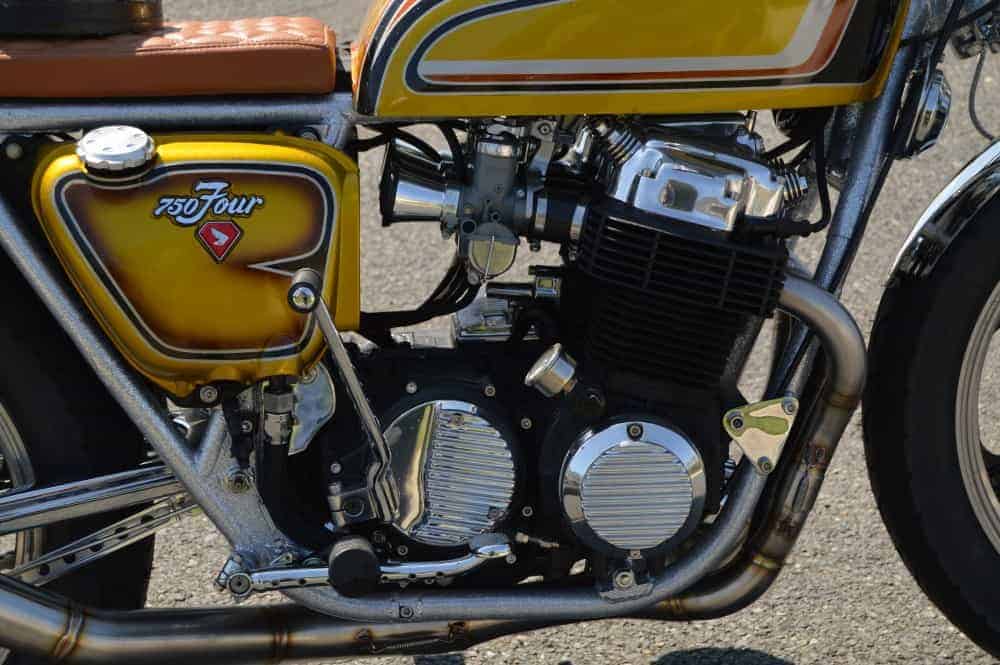 They are specific to the 1977 and 1978 K model and I make them right here in California, none of that China cheap rubbish. Have a look and see what you think.
Comments
comments
| | |
| --- | --- |
| Weight | 1 lbs |
| Color | Black, Silver |
---