WELDING SERVICES NOW AVAILABLE
Here at the shop we are now taking on more jobs and offering a cool welding service.
So, if you have anything from a rear swing arm that needs to be fabricated, to just having your grandma's gate repaired that you hit last night, drop it by, we will sort your issues out with no fuss and with a speedy return time.
Be it Cafe Racer Motorcycle, or Hot Rod or Muscle Car, we will cater for your needs.
We are here to help  you in any of your requirements in this industry and being as we are a one stop shop, we shall be offering a fast turn around, and will always keep the customer up to speed on how their project is coming along, as- at the end of the day, we want you to have your vehicle, part or project , back to your place as soon as we can.
There is nothing worse than waiting on someone for something to be completed, and we do not want to be in that format, speed, efficiency and quality is what we are offering.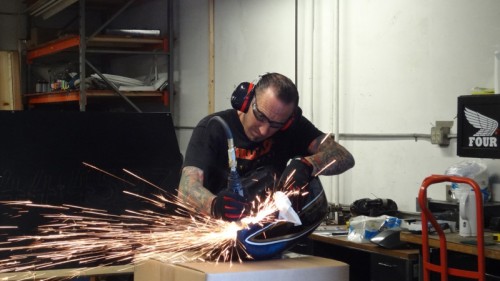 We are a 7 and I state SEVEN days a week shop, as we want to offer the best service that we can and still be competitive, and I look forward to helping you with any of your enquiries.
Please feel free to drop by and ask for a quotation, as we will be more than happy to oblige.
Comments
comments