Well, a nice old style Model T couple turned up today to come and visit the shop, I thought I would snap a few shots for you lot to have a look at.
A Classic small block and it sure gets a long well with the Chrome reverse rims and baby Moon Caps.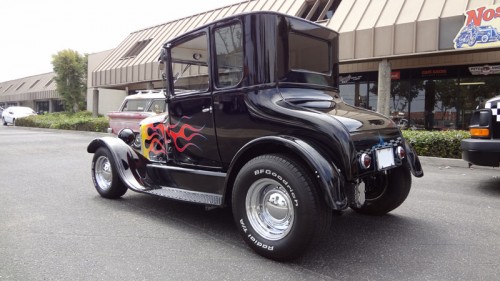 This is a step back in time with Hot Rodding and you really do not see many of these 1926 Telephone booth Coupes around anymore.
Old super Bell Tube axle shows it's era and of course, disc brake front end is an early set up too.
Sit up and beg style steering column must make your back ache, but cool interior.
Good old Stewart Warner Gauges made my day to see.
Comments
comments