Paignton Sea Front weekly Bike show by BMAD back home where I lived for a while and shows still going.
Well, back in my old seaside town where I resided for a few years in the south of the country, started a great Motorcycle fraternity up called BMAD, (Bikers, Make A Difference).
First founded By Kelvin and Jane Halloran in 2003, this event and meetings have continued to grow and function as a very successful meeting in Paignton Seafront, attracting many of the public to come and look at these great two wheeled machines and also the main objective is that it raises money to help sick, disabled and disadvantaged children, also other worthy causes and charities within the TQ postcode area.

Funds are raised by hosting a three day festival on Paignton Esplanade over the May Day Bank Holiday (fri-sun), this includes live music, traders and of course bikes, Trikes and scooters!
We host 18 bike nights also on the Esplanade, these take place every Wednesday evening at 6:00 pm from the beginning of June through to the end of September, we are fully supported by bikers who make a donation on the gate for themselves and a pillion if applicable. Collection buckets are available for pedestrians to donate should they wish.

All monies raised by BMAD are used for charitable causes and all volunteers are unpaid.
General Information
We hold bike nights every Wednesday evening between the start of June and the end of September. Bikers donate £1:00 per person at the gate to park on the Esplanade and enjoy our bike night event.
In addition we hold a Bike Festival over the first May Bank Holiday weekend (fri-sun) and I have been to that a few years ago when I took a trip home as our MUM was dying from Cancer, that place was so cool, people remembered me from 30 years ago and it was like I had never left the Torbay area.
This bike meeting is always popular come rain or shine, the time I went , the weather was blowing hard, the air was colder than an Eskimo's fridge and the H2o was starting to get stronger, but- everyone just enjoyed their-selves and rightly so, you cant let weather stop you from enjoying what you have a passion for.
What I love about it is that there is Old and New, so like Forrest Gump saying that life is like a Box of chocolates, Paignton sea front BMAD show is the same, as you just never know what you are going to get and as we look here a Cool Kawasaki 400 and the ring and ding ding of the RD400 and in restored condition, I can almost smell the Castrol R from here in California.
Road bikes, Classics and Customs, like this Bobber, there is always something for everyone and no attitudes either, a bang on meet up that others should learn from to be honest.
Mission
Our mission is to raise funds for sick, disabled and disadvantaged children within the TQ postcode area, to support local charities and other worthy causes.
This show is maybe 5 minutes walk from my old apartment and I used to love to walk along the seafront, buy a bag of fish and chips ans check all the bikes out along Paignton green.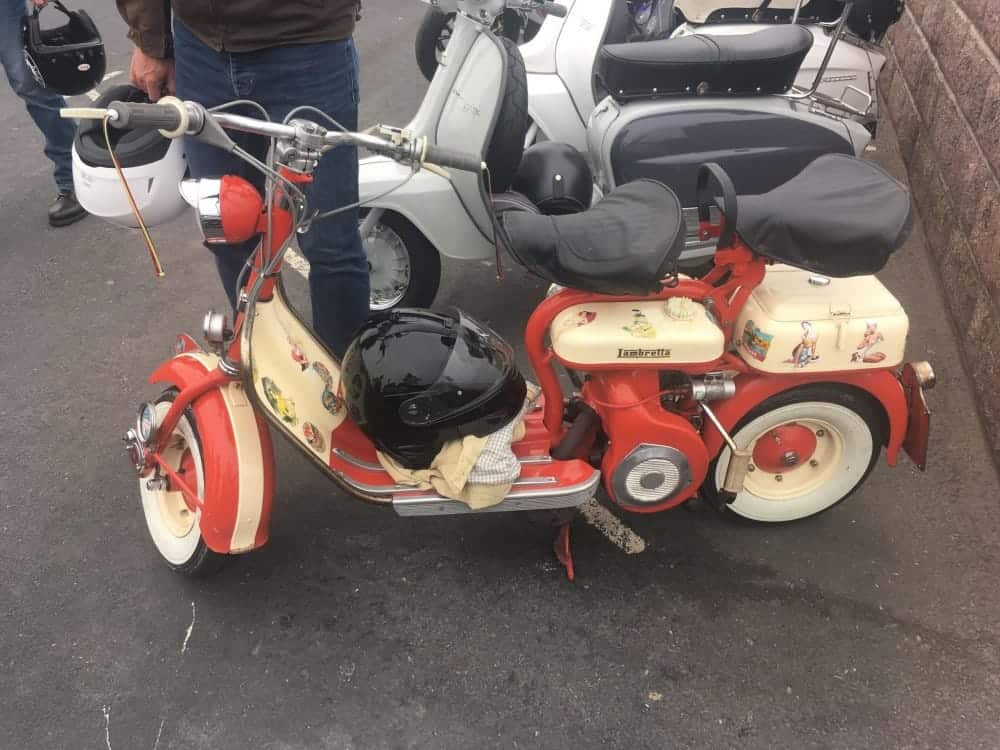 Like I said, there is something for everyone, even this Lambretta got plenty of attention, mind you, many will not know what this model is, unless you are into Hair dryer Motors.
Good ole Motor Morini with Megaphones, as a teenager I loved to hear the sound of these V twins belting a long with their distinct roar.
So, a section for the Scooters were available, making this meet up a super friendly event and some rare ones at that.
The good Old 500. I had one of these in Blue, my first BIG bike, I traded it for a SL125 Honda and Ran a muck around East Anglia on it for a long time, those expansion chambers still ringing in my ears today!
Perfect pre unit that I would love to own too, hats off to the fella for bringing such a tasty treat along to this event, see if you can make the next one?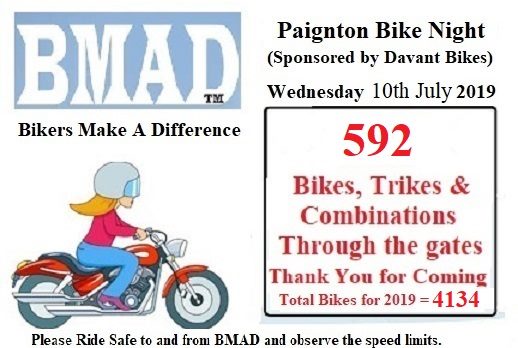 The meet up on the seafront is July 17th at 6pm Paignton seafront, hope you can make it and send me some cool pics.
Comments
comments