Vintage Moto X Des Nations Farleigh Castle 2017
Well, People ask if my family are into Motorcycles, My old man was and guess thats what got me and my brother into it, We had shitty bikes as a kid, what we bought with our own money but, to us they were millions dollar machines, I think it made us better riders as we had crap bikes but rode them as hard as any of our mates did on their expensive machines.
Below is My Brother  (Mike Carpenter) with his restored HONDA CR250 that he stripped to the frame a rebuilt with a buddy of his using just his spare time, such a great machine and I managed to locate some of the parts over here in the USA for him to be able to make sure all was bang on the money. I guess it does run in the family, what a killer machine.
I have been into both style, where my brothers passion was Moto X and still today at the ripe old age of 53 he is still riding and entered for the second year, the VMXDN at Farleigh Castle in Bath Somerset. Below Mick and Life long mates Kevin Edwards #11, Probably the best mechanic for Motorcycles I know of anywhere in the world to be honest.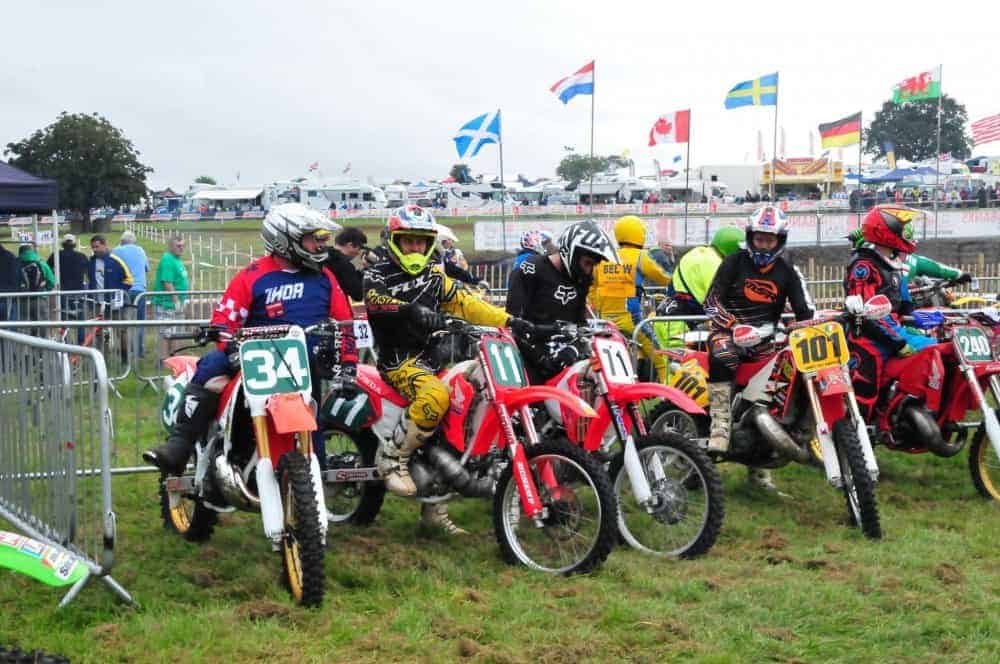 The Biggest Vintage Twin Shock Evo Event In The World, he had an awesome time Racing and was stoked to finish them all, Well Done Bruv.
Mick says ".I look forward to this every year,its by far the best old school Moto cross meet there is,seen some very big names here,who would ever think the likes of Jeff Stanton,J M Bayle,Jeff ward, Jeff Emig, would be riding in Wiltshire,well the guys who put this event together make sure there are top class riders there who you can get to meet in person,its a cracking weekend of top class racing,amazing crowd and some great classic 2 strokes racing,def go ever year"
Such a great event to go see if you can and a gnarly track too. More ruts there than an abandoned Pikey Campsite.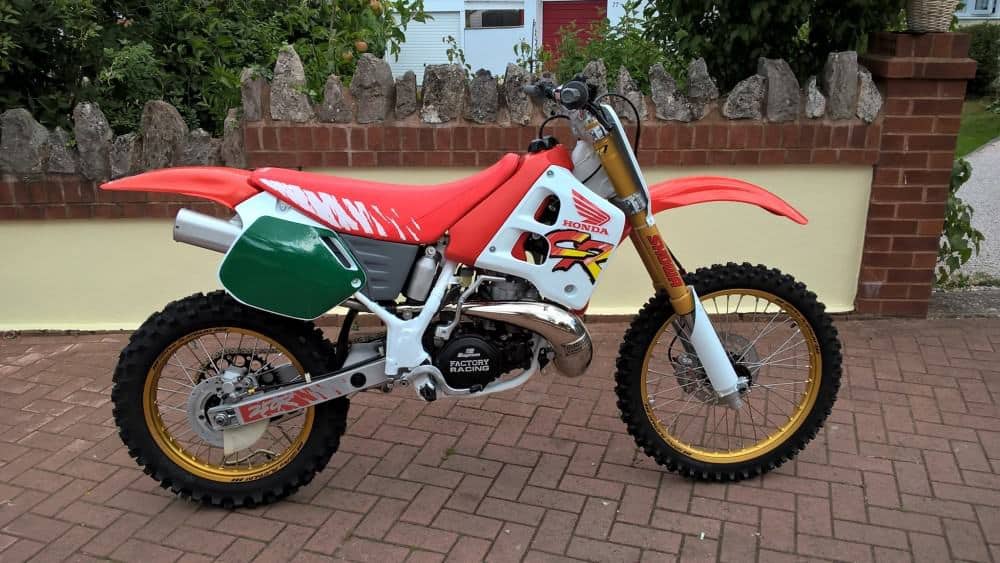 So. just a quick blog to show what My Brother Mick is into and you gotta love the tree pulling power of these Crazy machines, great job Bruv, yeah we are identical eh?
So, if you can get to the 2018 VMXDX do it as its a superb meet.
Aboveis my Brother back in the 80's Having a go, I think it was at Patchquick in South Devon . Have a Great weekend everyone.
Comments
comments