The Bike I created for Greenday looked great at Sturgis this year.
I am still amazed at the remarks I get from the Cafe bike I built for Mike Dirnt of Greenday, it always turns heads and was one of the earliest Muscle Cafe style machines that hit the Californian roads about 14 years ago now and still turns heads today.
I was stoked to be a part of this great show and have to try and build something as cool for Sturgis next year, many people informed me that they saw the bike at the Buffalo chip and they all gave me the thumbs up, super happy about that.
This bike always seems to catch peoples eyes and I think its because I am just a working class guy, didn't go to College, didn't get a degree, didn't do an apprenticeship etc , just a normal person with a passion for 2 wheels.
Tomorrow is Turkey Day and I want to at least share this Old Bird that I built with all of you, 14 years later she is still in one piece.
So, with that, I need to get my creative juices flowing for a few more builds for 2021 and get 2020 well and truly out of the way.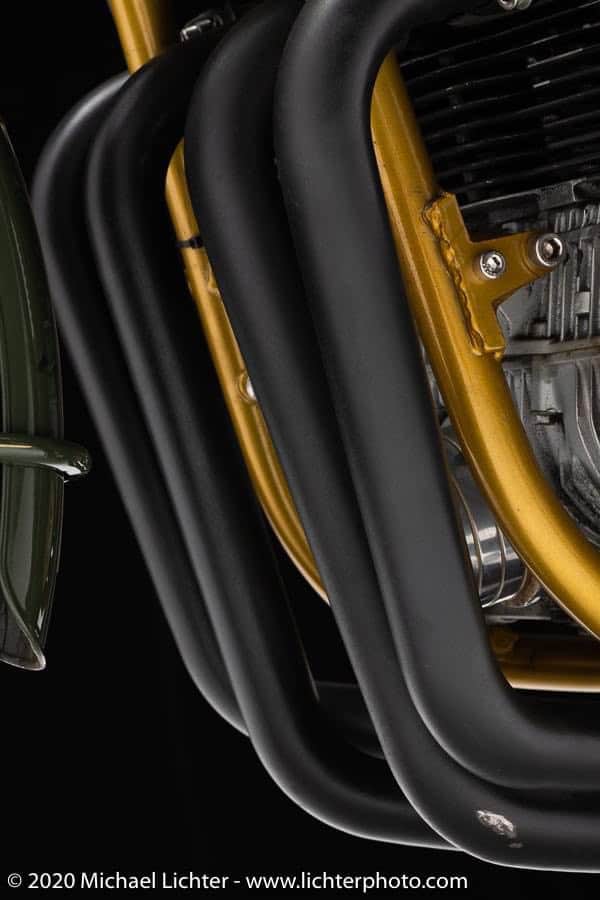 Hey- if your pipes are not scrapped, well you may need to push just a little bit harder, lol.
Enjoy Thanks Giving as much as you can and look forward to seeing or hearing from you lot soon and listening about your projects that you are wrenching on, or designing.
Enjoy your Bird tomorrow, and here is a Bird for you to all enjoy right now on the GD machine.
Comments
comments