Exhausts are going out the door pretty quick these days
Well, a day off at last, albeit I will be catching up on things at home etc, but- I am in my office and for once, it has started to rain.  Something that we do not get much of in Southern California, so I will engulf this as it reminds me of back home in the UK and, it also gives me a little time whilst I have a cup of splosh, to tell you that I have been selling quite a lot of 4 into 1 exhaust systems as of late.
I have not added up the amount of systems I have sold over the years but its a few thousand now and I am so stoked that Customers still like them and, they are made right here in California and not China, I get many emails from customers, letting me know they love the look, fit and of course the sound and performance that these systems make, a very unique and smooth breathing system that I am very proud of and cannot thank you all enough for purchasing.
It is unreal the places that my systems have ventured out to, Russia, Cuba, Brazil, Argentina, etc as well as Australia, New Zealand and the surrounding Islands, from Hawaii to London too, I am amazed when I get the order to see where it is going. So thank you all for that and I shall be looking into some more designs when the New workshop is built, something that will always be enjoyable.
These will fit the CB500 the CB550 and the SOHC CB750 K F models from 69-78 and you will see a big difference from stock, weight for a start, sound and of course the response is way faster and smoother, rev that girl out and watch the RPMs enjoy the free flowing system and the bark as you shift gears.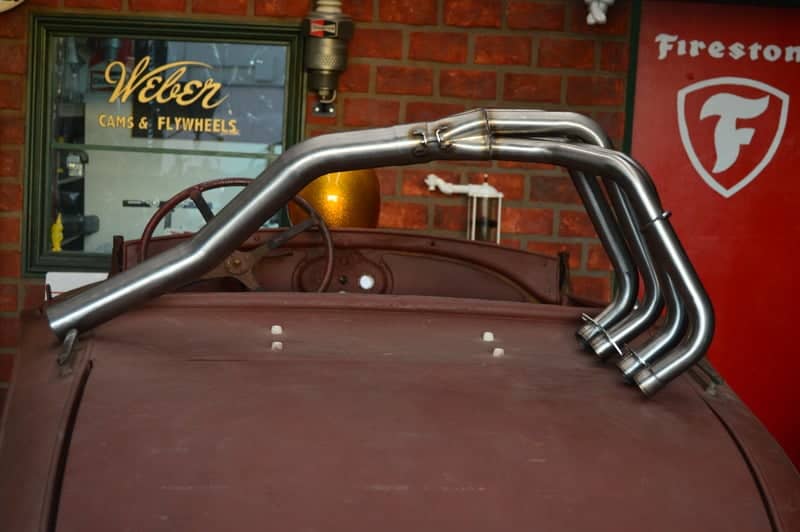 These come in a variety of finishes, for the Tough look, there is Raw steel, its bare bones and will rust of you dont wither wrap it or clear coat it but it looks killer when fitted and the industrial look in really popular right now.
Also there are Color options for the systems, we get them Professionally Coated with Cerakote.   High temp ceramic coatings act as a ceramic insulation in that they protect your exhaust system from rust and corrosion. Ceramic coating will protect your exhaust from things like road salts, oil and gas, heat from your engine, and exhaust gases that flow through your pipes. Also can improve the performance of your engine's horsepower. It helps increase the speed and maintain the quality of exhaust gas flow while keeping the temperature of the engine low. When you apply the coating to the exterior, it can make the exhaust flow faster, allowing for a reduced loss of power and temperatures.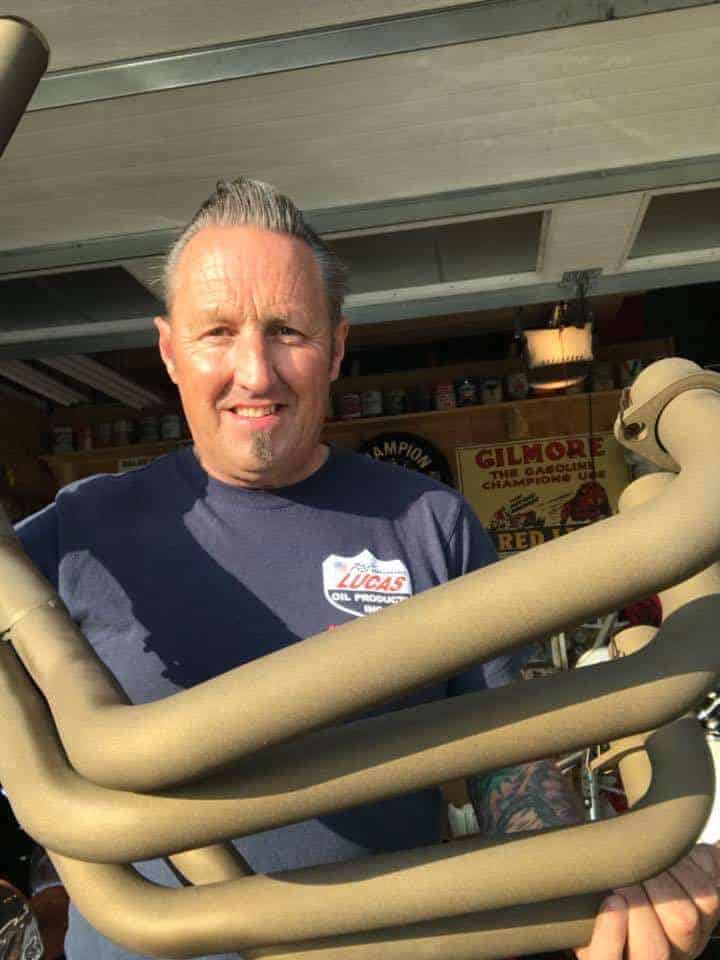 Above is the Burnt Bronze which has a Texture to it and helps dissipate the heat fast. You aren't going to want to replace the items in your exhaust system very often, and you won't have to when you use a high temp ceramic coating. The coating reduces the thermal cycle surface temperatures, reducing the exposure to a constant hot-cool cycle. This all means that the coating reduces the risk of the metal arts in your exhaust system weakening.
A stealthy 1978HONDA CB750  SOHC looks Tough as Nails sat outside the owners garage, he loved the fit and sound of his machine and rides it as much as he can, it looks great eh?
The Sidewinder is a good system too and hugs the frame tightly, it also allows for a Main stand to be used if you wanted to.
The Yoshi is my Best Seller and as you can see, it sets this machine of nicely a great Motorcycle and it gets a lot of attention where ever it is ridden to.
Above is the Titanium Color that some people order, its great to be able to offer a few colors as the bike they are building can have a matching system that suits the styling.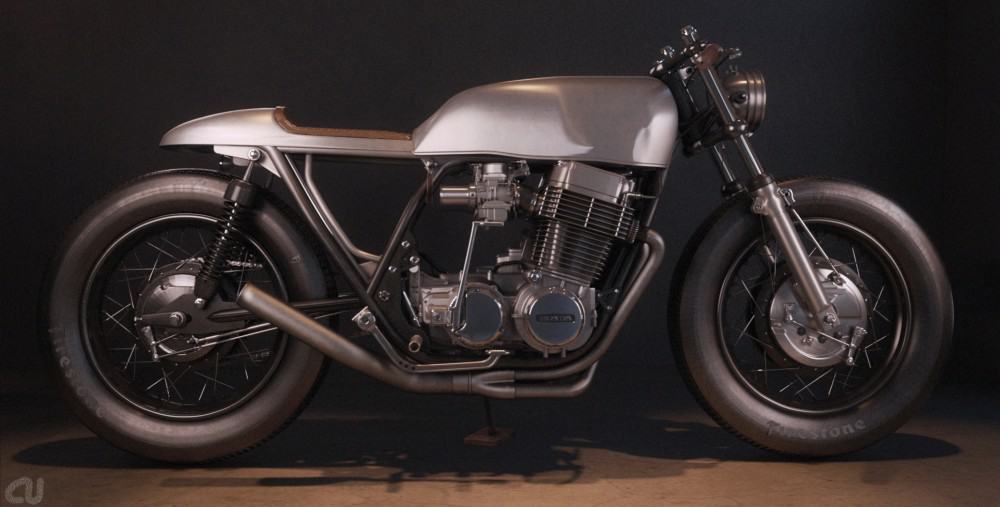 We try our best to come up with a great exhaust and I think that we have made many people happy that this is available not just in Raw steel, but in a variety of colors and stainless steel too.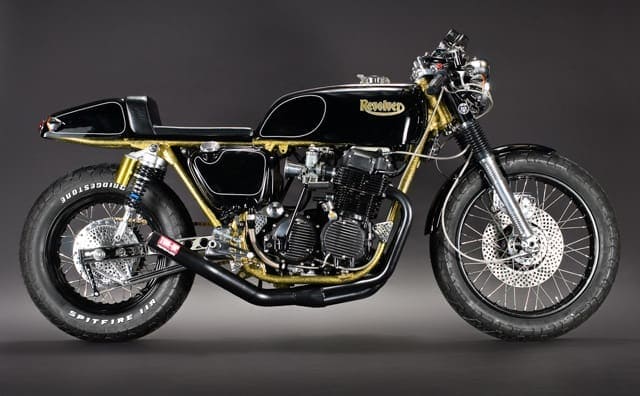 The good thing is that this 2 piece set up comes with a Removable Baffle and you can either pack it with fiberglass to quieten it or leave as supplied for that Velvet tone, as 99% do keep the baffle in with No packing at all.
Which ever way to go, I am here to help, I look after all my customers and over seas I adjust the customs forms so you dont get hammered with Duty fee's etc, and as the system is a 2 piece, I can get it in a smaller box, which means cheaper shipping as well.
Comments
comments