HONDA BRAT 1976K FOR SALE $5000
Here we have a 1976 HONDA CB750K Model for sale, this Brat style machine runs really well and is a strong machine for sure, Located in La Mirada, this 500 pounder is not a show bike but a bike that is meant to be ridden.
This bike has had some work done to it and it a fun Motorcycle to ride, a linear power machine too.
Rebuilt CARBS.
Rebuilt Top end
4 into 1 Mac wrapped.
New solid state Rectifier
New Lithium Battery
2.5 Speedometer and Tachometer
7/8 Black Drag bars
Black rims
Brat seat
 Custom rear tail lights
New intake manifolds.
This is a fun machine thats pretty reliable and is an ideal platform to take on and do what ever you like to it. $5000 Takes it home.
Fires right up and runs pretty hard too.

If you are looking for a solid machine that you can ride right out of the gate, then this is a good ride right here.
These are getting harder to locate these days and to fond a decent running one is even harder, so this may be just the ticket for you.
I will be selling a few bikes on here and it is always great to see new owners have a CB750 and enjoy their power and reliability.
This runs strong and had great tires that hold the Tarmac very well indeed, brakes work really well and is fun to ride. Thats actual mileage since the top end rebuild.
Also it has recently had New shocks fitted too and still has the passenger pegs attached if you want to go ride 2 up.
So easy to change about and make it your own style with a paint job and a few different accessories, but by it and have fun on it this year and maybe make changes after the Summer?
New headlight as well and functions admirably, have a look and see what you think of this inline Four Motorcycle.
It has a hooped rear end and is pretty comfortable to ride, Rims and Hubs were powder-coated and re-laced too.
So there you go, a great runner and you can own this and change it to your style and color pretty darn easy.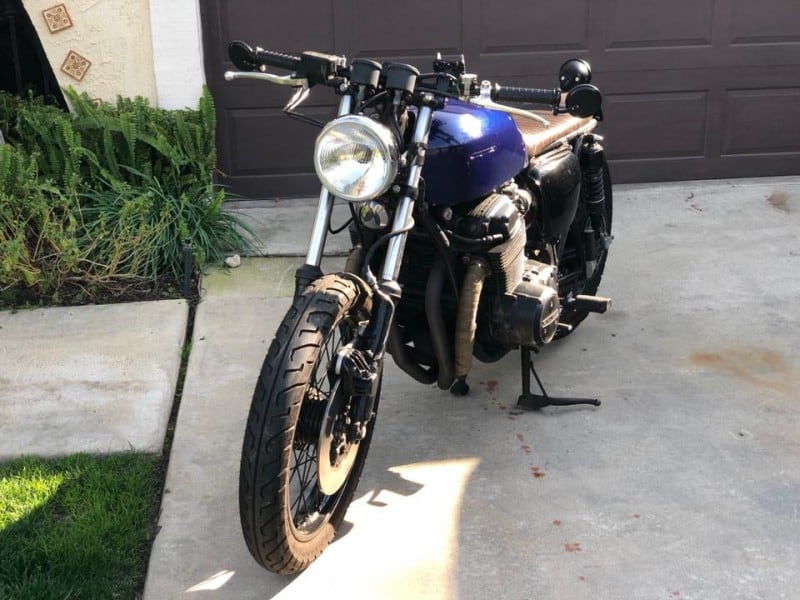 If I can help with more photos or a video, let me know on 714-598-8392 and I can text you or email you, my email is carpy@carpyscaferacers.com
Many thanks for taking your time to have a look at this 1976 CB750K model Honda.
Have a great week and I appreciate your time.
Comments
comments