Little CB350 Brat Bike from Down Under
Many fun things from the opposite side of the globe come to mind, Fosters beer, Boomerangs, shortened Slang names and a total "Have A Go" Attitude in anything they try.
I loved Australia, having resided in NSW ad Victoria, i was immersed in their Low brow Sub Culture from Motorcycle to Hot Rods, they all have a passion in the Land Down under, so wanted to share this little Honda CB350 Bart bike that was created in Queensland.
This little inline Four Rice Burner was blapping about Queensland for a while as a Custom machine, but the Customer wanted something a little different, so- he headed off to Tom Gilroy of Purpose Built Moto, where he had a chin wag about what subtle things he could have changed on his machine so it stood out from the many others that are now popping up all over the country.
There really wasn't much of any sort of stipulation as to any guidelines that the customer was wanting, other than a Flat Brat style seat as the present seat wasn't to his liking, so – With that Tom, rolled the little 3560 into the workshop and set about on this Japanese rocket.
Using only brush finished metal, black and white was going to be Tom's Pallette for this motorcycle and he went about and did the painstaking work of Striping the tank and then coating her with a Nickel plate, Tom then said.
I then hand brush finished the nickel and applied a hot rod inspired paint design over the top. To complement the tank the headlight bezel, linkages and shift lever were all also plated with nickel and brushed. The rear-sets and Purpose Built Moto Torpedo Muffler have all also been brushed. The fenders have been re-mounted to better suit the bike and finished in a bone white. The tyres are Shinko E270 White Walls that help to bolster the old school hot rod feel I was after."
Tom then had to set about and create a new seat pan and this Flat style of Seat is now very popular in Oz and Tom went and hand fabricated some steel to fit the frame and kick up at the back, once that was done it was padded up using a medium Density foam and then upholstered in the Brown/Fawn Tuck n Roll for a more Historic look.
"The finishing touches were a top to tail revival of the electrical and lighting system.The electrics were overhauled with all new Purpose Built Moto Switches, LED indicators and our new V2 Black box digital control module. It handles all your lighting relay needs in a compact, durable and easy to install unit.""Improving upon a bike that someone is already happy with is a task in itself, but thankfully at the end of the day, the owner was blown away with the result. Not having to worry about the tasks completed by the previous owner allowed me to focus my energy solely on giving the rider a bike he could be proud of and other could envy."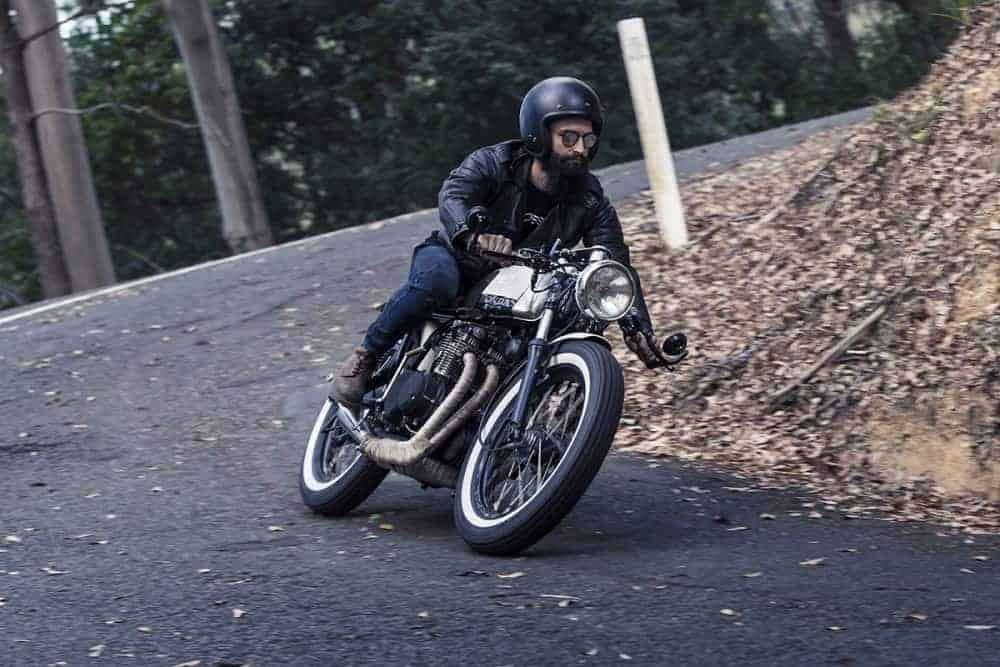 So there you go, a great little Bar Hopper Brat from Down Under and many more out there, Australia is way bigger than people can comprehend,, its only about 100 miles smaller than the USA, but it only has maybe 30 Million inhabitants, I know as I lived there, the roads are so awesome and great places to ride, people are cool and if you can ever get out there and you are in Queeensland, check up on Tom at Purpose Built Moto and have a Brew with him, cool guy, nice one mate, Time for a Tinny!
Comments
comments