Monarch Megaphones for the Thruxton
MONARCH" Megaphones for the Thruxton now available and boy are they neat.
As you saw from the video above, the exhaust sounds crisp, responsive and looks really Nostalgic.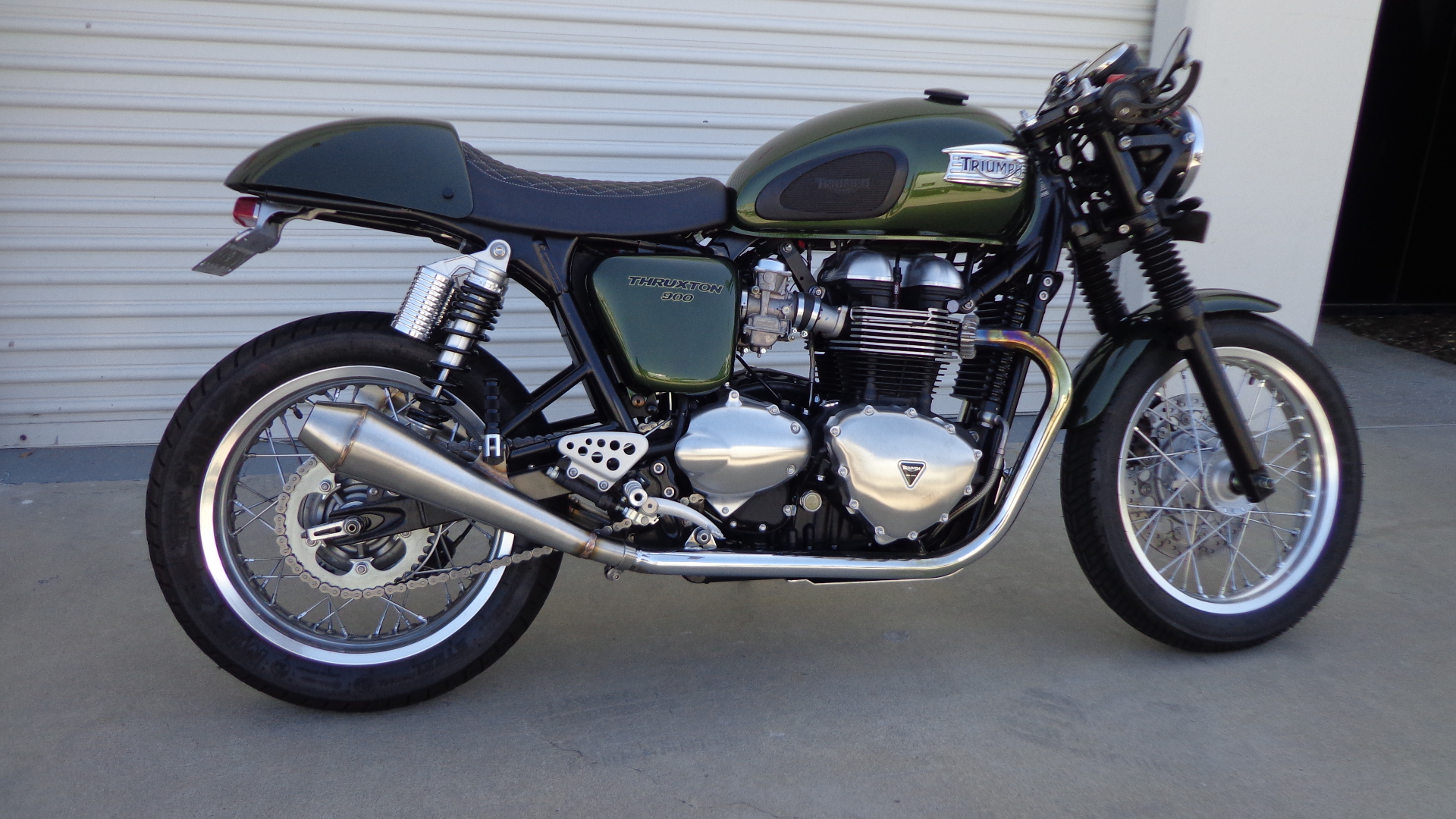 Available in Raw Stainless steel for that race look, or polished to a chrome like finish, these will stand out in the crowd.
We make these from.035 Stainless Steel and are so stoked at the sound, as I did quite a bit of research and ran 3 different types and baffles until I got the sound i wanted and I think I have a really crisp sound.
These are for the 900 Triumph Thruxton and you fit these the same way as your originals, so no special tools needed, the photo below is the ones we polished.
They also have a clamp in case you have lost yours and these are cool too.
Have a look and see what you think, these ones I am now showing are the raw stainless and I like these too as it reminds me of the old race days.
Available right now and we ship 6 days a week and send all over the globe too.
You will not believe the crisp sound that these puppies let out and I really am glad I went with this style.
Just have a look and all you have to do is chose whether you want raw or polished its as easy as that.
We believe these truly are the best on the market and boy do they crack when you twist the throttle, these are really responsive too.
We are making a number of different parts now for the Triumph Thruxton and Bonneville and also have a Triumph company interested in our product line, so that is a good thing right?
We love what we do, Motorcycles are my life and I hope that you enjoy what we produce and sell.
Below is our polished version, so the choice is yours, I bolted mine on and they run loud and hard and didn't have to Map.
Thanks for looking and keep checking our products.
So-if you love Trumpy stuff, you will dig our parts for certain.
Enjoy the website, we have a brand New one almost ready to launch too.
These Monarchs are sold as a pair, all you choose is if you want raw stainless or polished stainless, easy as that.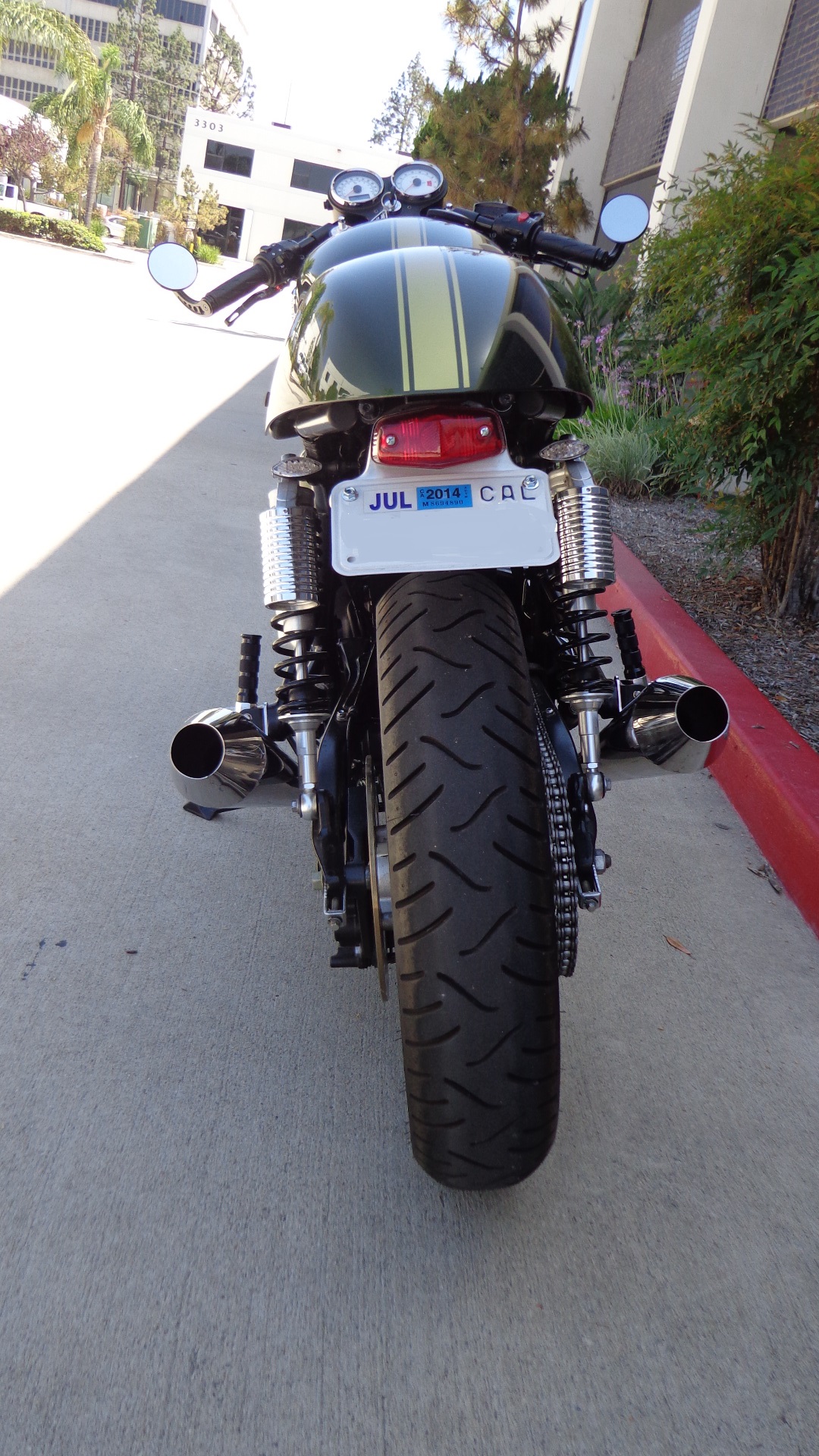 Thanks for having a look and a listen.
Comments
comments