Weekend is pretty much here
Time does fly when you are having fun, especially if you are at home, or in the Garage, slinging wrenches about and seeing what you can create from a pile of old parts and see if you can turn it into the machine that you have thought about for a longtime.
The weather is supposed to be a bit crap this weekend but the weather doesn't really effect me in the garage and I can continue to bang and grind to my hearts content if I so desire, and, the same goes for you lot I am sure.
The bit about building a bike or a part for your machine or Hot Rod for that matter, is , the fact that you did it your self in your own time line and how you wanted it, there is something so rewarding as having something that you have designed in your head, come to life and for me, that will always be a buzz when I fire something up for the first time and hear it come to life.
The Grin is always a mile long and I am sure that yours is too? If I can help with parts for you, a buddy or even a gift for that gear head in your family, I am always here to advise etc, you can always email me carpy@carpyscaferacers.com and even text me on 714-598-8392 and set your mind at rest that I will answer and help you on the way to what you need and know, it will fit and function.
This is my Passion and my Life, so- after 19 years here doing this, I strive to do even more in the following years to produce many more cool parts for the two wheeled fraternity.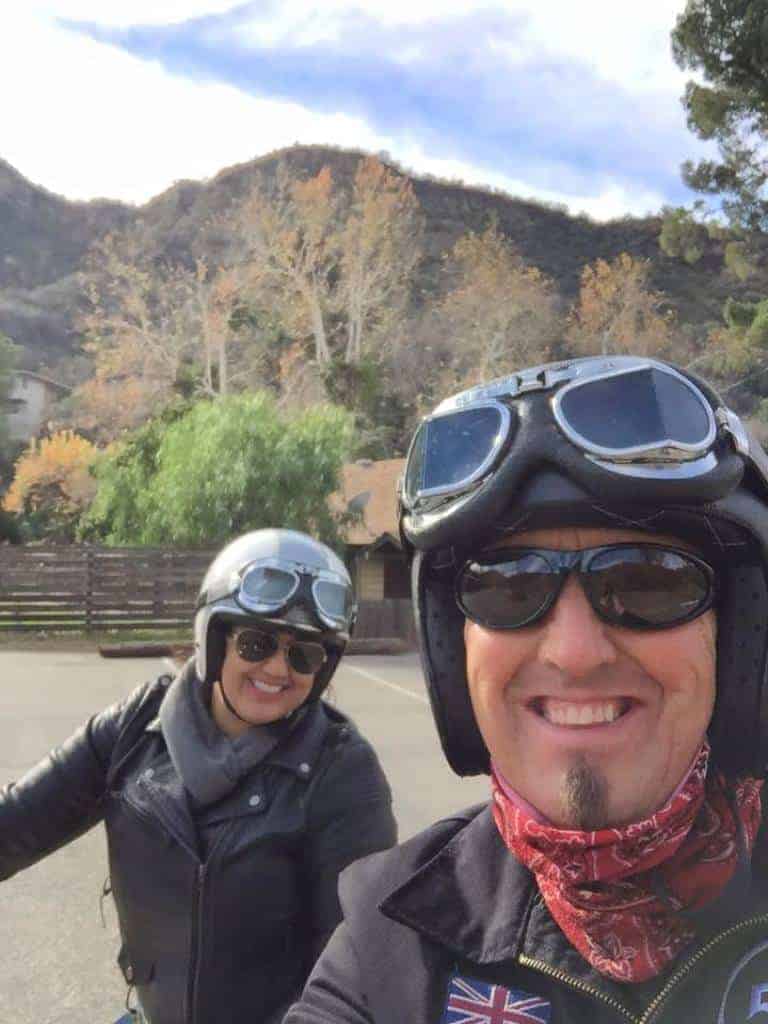 My Girlfriend Jennifer loves to ride with me when ever she can and she has changed my life for the better, what a perfect harmony that I have with my girl on her Triumph as we belt around this great country, taking in all the sights and sounds.
If you want a Custom seat me by yours truly, to getting enough parts to make a start on a snotty old project that has been sitting for years, just let me know, I am here to help.
Have a great weekend everyone and hope you either get some time in the saddle or have fun building something Above and below is the same bike, see what can be done to these machines?
A whole lot of fun, thats for certain.
Thanks again and I hope that you enjoyed todays little blog.
Comments
comments