One of my Old Dunstall 750 Honda machines
Wow! Where does the time go these days?  I literally forgot about building this bike and found some tiny photos someone took of me, so thought I would try and show them on here, so you can see this Classic machine once again.
Fun times when I lived in the City Of Orange, where I crated so many Motorcycles in my garage and worked everyday from Dusk til Dawn, creating cool crates out of Original old CB750 bikes that had been stored away for years or simply left outside to let the elements tear them up.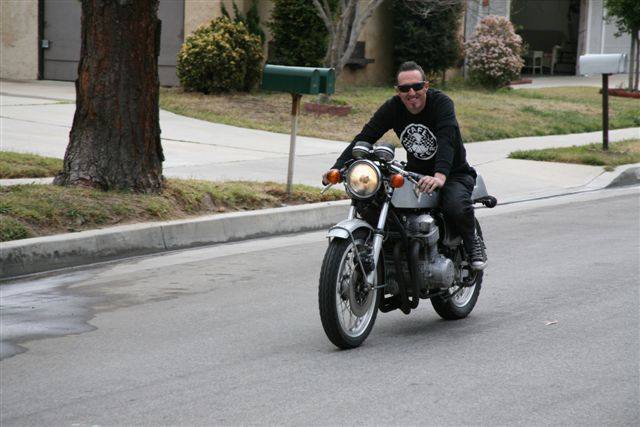 As you can see, I managed to rebuild an old Cafe Bike, it had Paul Dunstall 5 gallon Tank and a TT syle Manx Seat assembly, and was such a blast to ride around when I got it to fire up.
I had a set of Borrani rims on it too with Paul Dunstall rear sets, a rare find these days thats for sure, but this was a great little set up that I wanted to blap around town on for a while.
I have owned quite a few Dunstall Machines over these past 20 years or so and never tire of stretching their necks out on the back roads, just pure Nostalgia.
It had Dunstall Clip on's and an Old Yoshimura 4 into 1 system too, I found it in boxes at a Garage sale in Los Angeles and dragged it all home with me with a big smile on my face.
The old girl ran pretty good once I had sorted out the carb issue, 3 blocked idles jets and a dirty needle base, then she wanted to fly, but- the Tires were rock hard, so decided it was time to revamp this old bike as I had a Customer wanted something on these lines but with more color.
The rear tire got wore out pretty quick and lucky for me, I get on with my neighbors as they got used to my daily shenanigans with Motorcycles etc.
Laying down more smoke than a Beginners BBQ lesson, I wanted to make sure that I had a little fun with this machine before I did some changes to it for a new customer.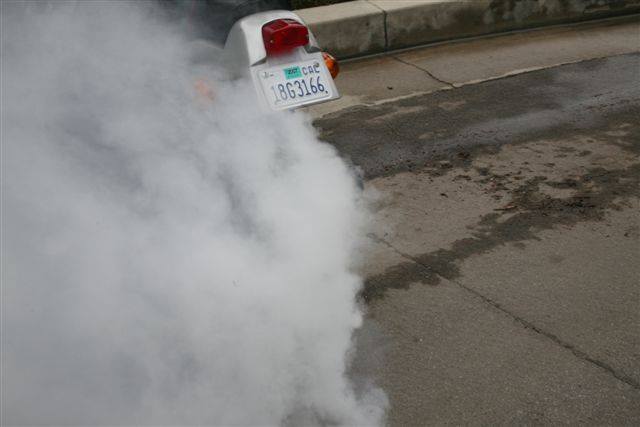 I really didnt have any photos of this machine as I was so busy building multiple bikes, but wish I had taken a bunch back then to show others all these years later.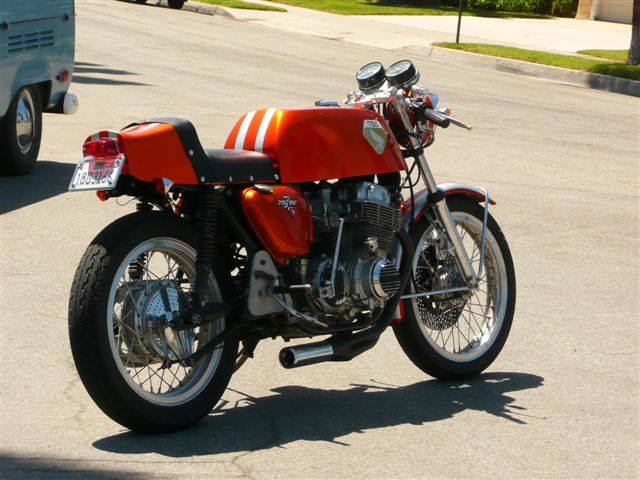 As you can see, I fitted one of my New 5 Gallon Dunstall style TT Tanks and one of my Custom seats too, this Motorcycle with its Candy Tangerine was a head turner in the Sun.
Hope that the Owner still has it and is racing about having a Blast as much as I did with this Classic cafe bike, it was fun to put together and maybe I will see it again one day?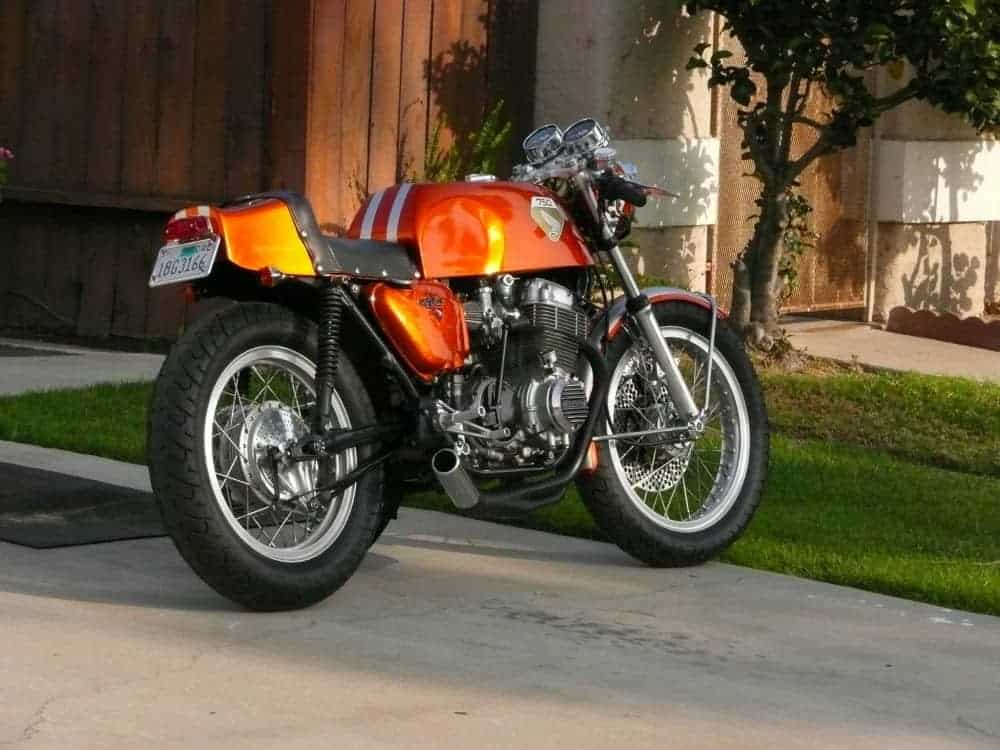 Comments
comments