Pin Up Artist Gil Elvgren
A Brief History on Gil Elvgren
This another iconic Artist that I have always held up in a very high esteem, I have only a few Pin up artist I really admire from back i the day and this guy is number 2 in my list and wanted to share this with you lot as it just shows the diversity of what I am into as everything I like, I am sure some of you share the same interest.

A handful of American artists would lift the pinup calendar to its greatest heights.  Among those, Alberto
Vargas, George Petty, Rolf Armstrong, Zoe Mozert, Earl Moran and to the one and only Gil Elvgren.
Gil Elvgren (March 15, 1914-February 29, 1980), born Gillette Elvgren, was an American painter of pin-up girls,
advertising and illustration. Elvgren lived in various locations, and was active from the 1930s to 1970s. Today he
is best known for his pin-up paintings for Brown & Bigelow.
Elvgren was one of the most important pin-up and glamour artists of the twentieth century.  In addition, he
was a classical American illustrator.  He was a master of portraying the feminine, but he wasn't limited to the
calendar pin-up industry. He was strongly influenced by the early "pretty girl" illustrators, such as Charles Dana
Gibson, Andrew Loomis, and Howard Chandler Christy.  Other influences included the Brandywine School
founded by Howard Pyle.
Elvgren was a commercial success.  His clients ranged from Brown & Bigelow and Coca-Cola to General Electric
and Sealy Mattress Company.  In addition, during the 1940s and 1950s he illustrated stories for a host of
magazines, such as The Saturday Evening Post and Good Housekeeping.
Although best known for his pin-ups, his work for Coca-Cola and others depicted typical Americans — ordinary
people doing everyday things.  The women Elvgren painted were never the femme fatale, the female
adventuress, or somebody's mistress.
They are the girl next door whose charms are innocently revealed in that
fleeting instant when she is caught unaware in what might be an embarrassing situation.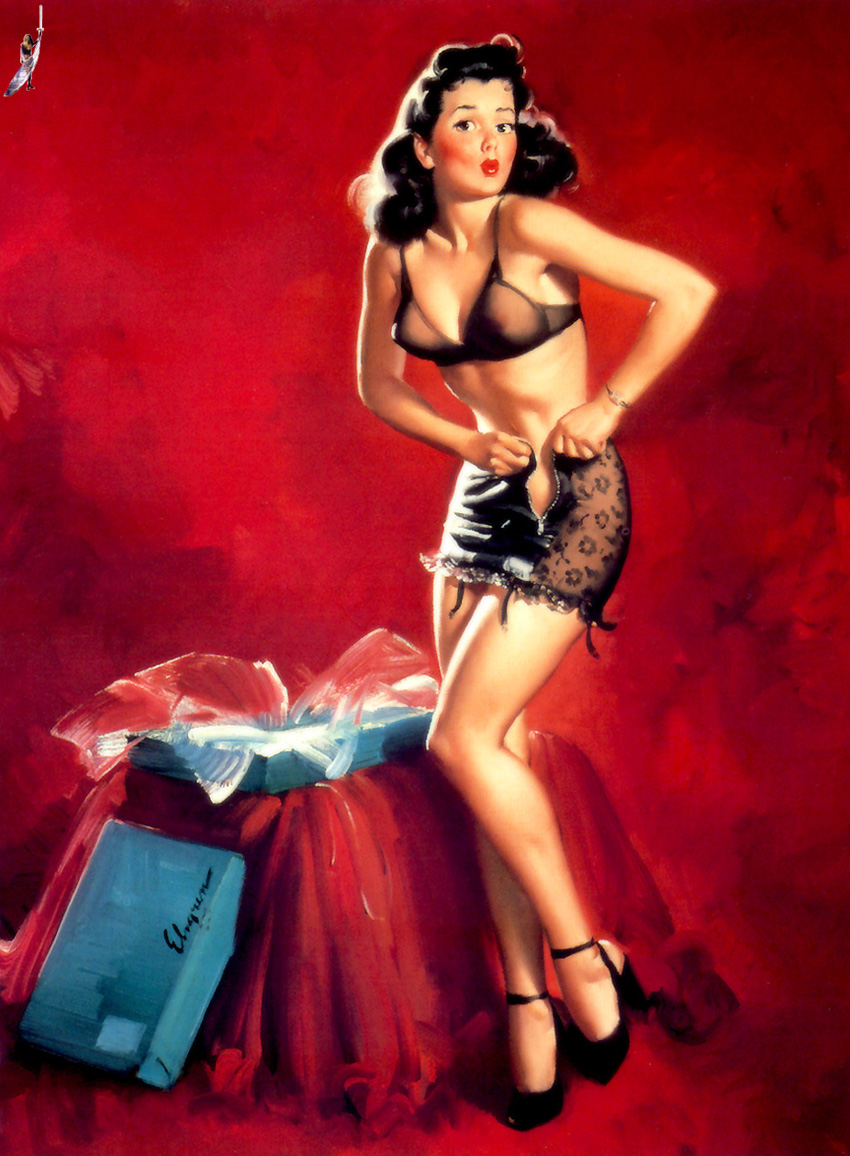 I recommend reading Charles Martignette's story on Gil Elvgren for a comprehensive look into his life.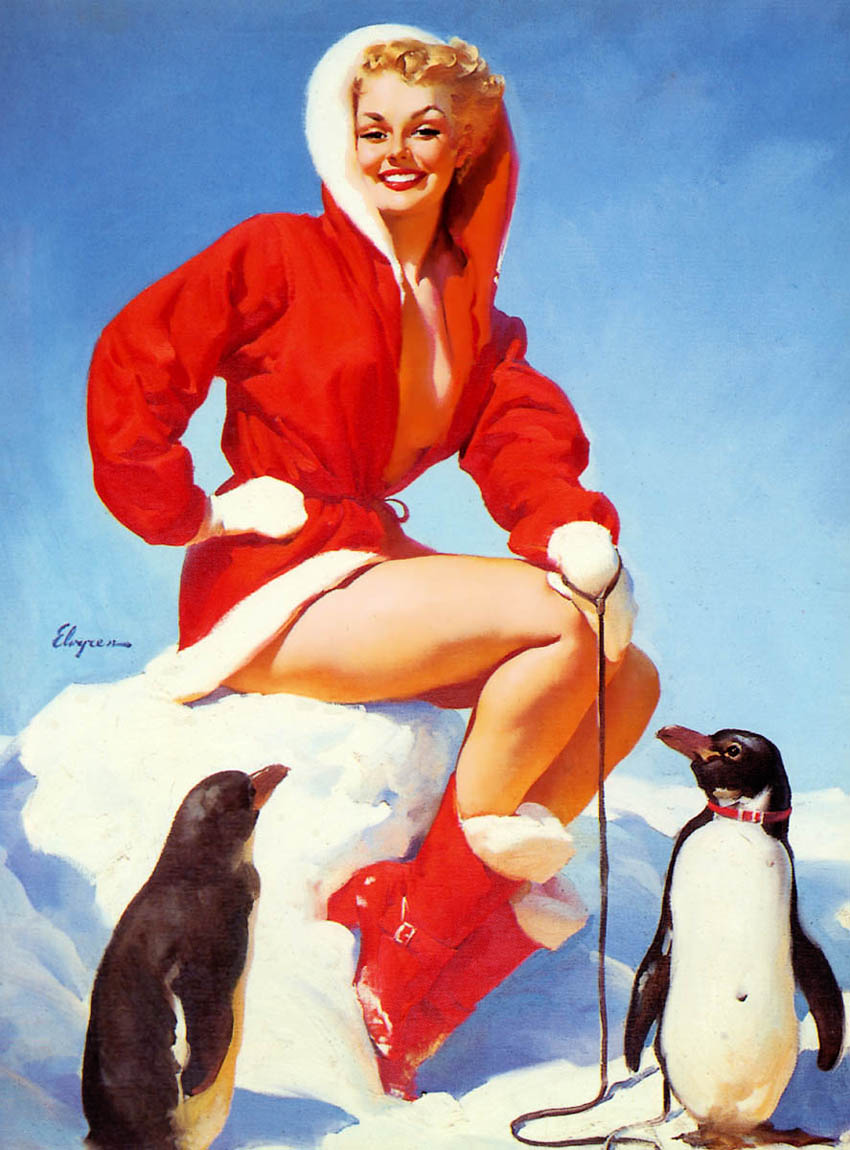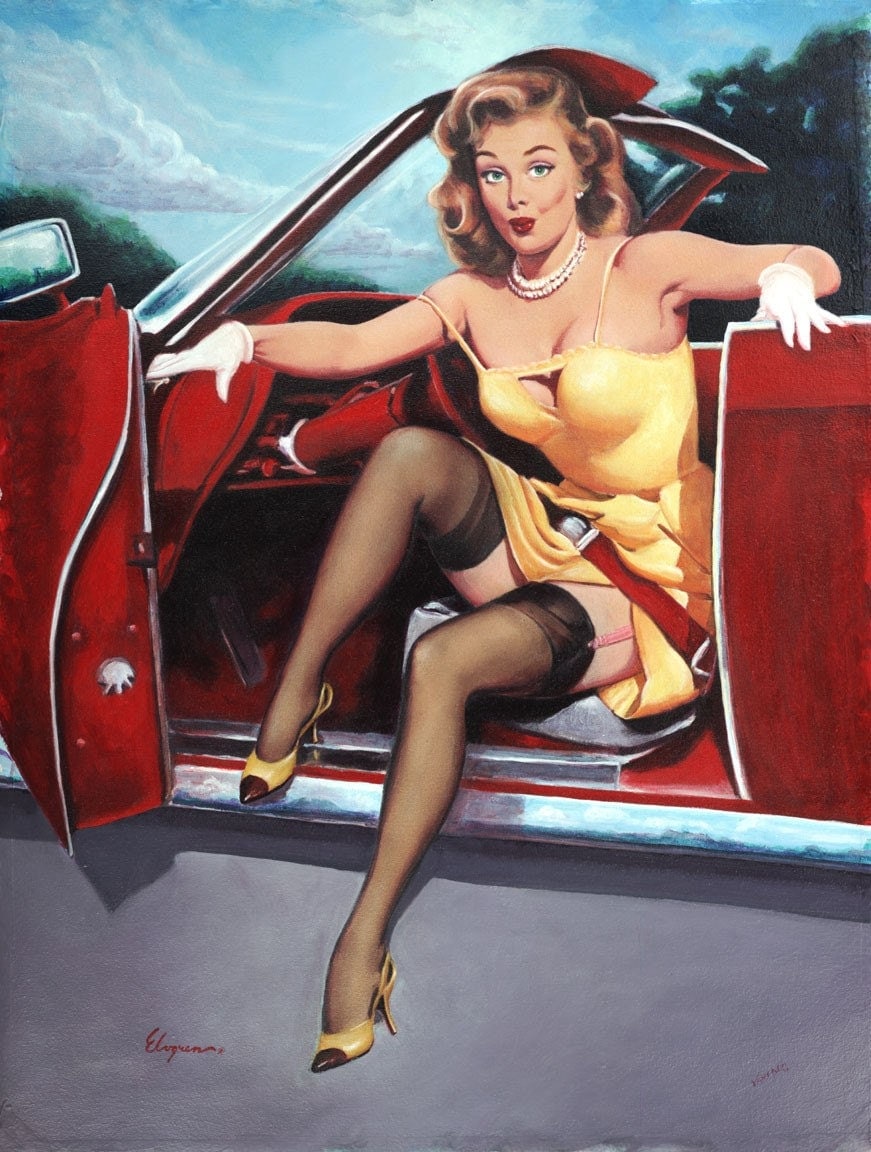 He was among the finest artists out there with a real flair for the skin tone and making these girls come alive.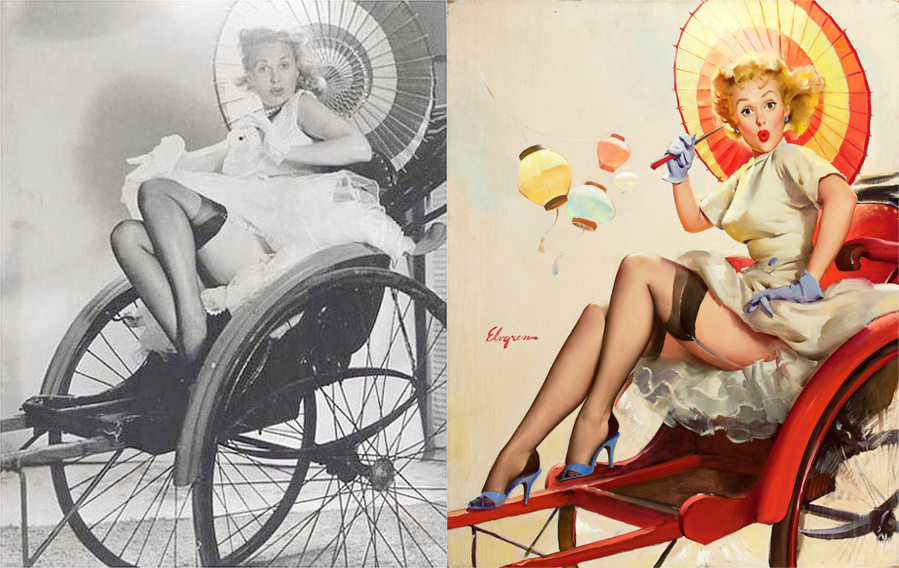 Comments
comments