John Surtees, former F1 and motorcycle world champion, dies aged 83
Tributes have been paid to John Surtees, who died on Friday 10th March 2017. He was an acknowledged great of the motor sport world and the only racer to have won world championships on motorbikes and in Formula One.
Surtees, who was 83 years old, was admitted to hospital in February with an existing respiratory condition and after a short period in intensive care died peacefully. He was much admired among his contemporaries, and by subsequent generations of drivers and fans, and had remained involved in motor sport after his retirement from competitive racing in 1972.
Surtees won the 500cc motorcycle world championship in 1956, 1958, 1959 and 1960 with the MV Agusta factory team, for whom he scored 22 wins at the top level before switching to cars, making his debut for Lotus and winning the Formula One title for Ferrari in 1964, which included a remarkable win at the Nürburgring and one at Monza.
It was an achievement made all the more impressive given the level of competition he faced, beating Graham Hill and Jim Clark into second and third places. During the 12 years he raced in F1 he won six races from 111 starts. He also took a third place for Ferrari at Le Mans in 1964.
He left the scuderia having been at odds with the then manager in 1966, a decision Enzo Ferrari, who hugely admired the British driver to the extent that he invited him to join the team twice – something unheard of at the time – believed was a mistake for both parties and cost them a further championship.
Lewis Hamilton said: "I just heard about John Surtees. To end the day with that kind of news is very sad. He was a legend of the sport – a lovely guy who did so much. It's a shock to everyone. My thoughts and prayers go out to his family."
Hill's son, Damon, posted on Twitter: "Such a lovely man. We have lost a true great motorsport legend. RIP John." Ferrari also acknowledged the part he had played for the scuderia, tweeting: "John Surtees, Motorsport legend and 1964 World Champion with Ferrari, passed away. Our thoughts are with his family."
The team went on to describe him as "The Great Surtees" and said "Ferrari has lost one of its greatest drivers" in a commemoration on their website.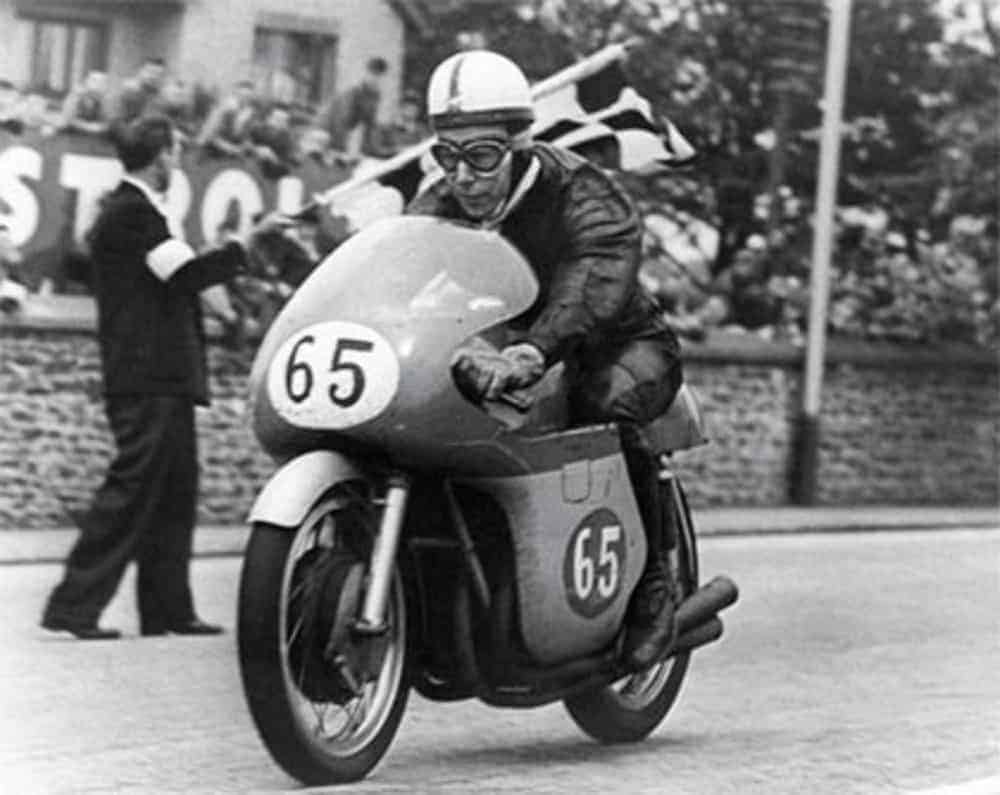 Jenson Button posted: "Today we lost one of the all time greats on two and four wheels. We will miss you John… rip johnsurtees." The former driver and commentator Martin Brundle tweeted: "Rest in Peace John Surtees, a great champion in every respect. Sadly he'll never get the Knighthood he deserved. Condolences to the family."
John Surtess was a huge Icon of mine, along with Mike Hailwood, Barry Sheene and Randy Mamola, I was sure hoping he would live long enough to be knighted by the Queen for his services to the Motorcycle and Car racing fraternity.
I met him and Sheene at Snetterton in the late 1970's when they had the Trans Atlantic races on, such a great bloke, kinda like your Grandad.
I was envious of him racing the Vincents, what an awesome machine for its time.
I just wanted to say a Big Thank you to John for ALL the Records that he has achieved, you are a true Gentleman and I will always look up to you, although you are up there anyway to look at.
Nationality
British
Born
11 February 1934
Tatsfield, Surrey, England
Died
10 March 2017 (aged 83)
St George's Hospital, Tooting, London, England
Formula One World Championship career
Active years
1960–1972
Teams
Lotus, Cooper (Inc non-works), Lola, Ferrari, Honda, BRM,
non-works McLaren, Surtees
Entries
113 (111 starts)
Championships
1 (1964)
Wins
6
Podiums
24
Career points
180
Pole positions
8
Fastest laps
11
First entry
1960 Monaco Grand Prix
First win
1963 German Grand Prix
Last win
1967 Italian Grand Prix
Last entry
1972 Italian Grand Prix
24 Hours of Le Mans career
Participating years
1963–1965, 1967
Teams
Scuderia Ferrari
Lola Cars/Team Surtees
Best finish
3rd (1964)
Class wins
0
May you rest in peace John but I know you will be on Gods track up there Racing The Duke and Mr Sheene.
Comments
comments