1972 SOHC Vesco Honda for sale $5000
Well, I start this bike up every couple of days and smile, it sure is a fun bike that I out together from parts I had in storage, some rare, and of course, I purchased the bike of the famous Vesco family, grandson Larry – who is who I got it from and what a great Motorcycle family they are.
Anyway- this bike is available for anyone, its not a show bike but with some work and TLC it can easily be, if I strip it, paint frame, chrome and put back together, then thats $15K, so your choice, right now it is available at $5000.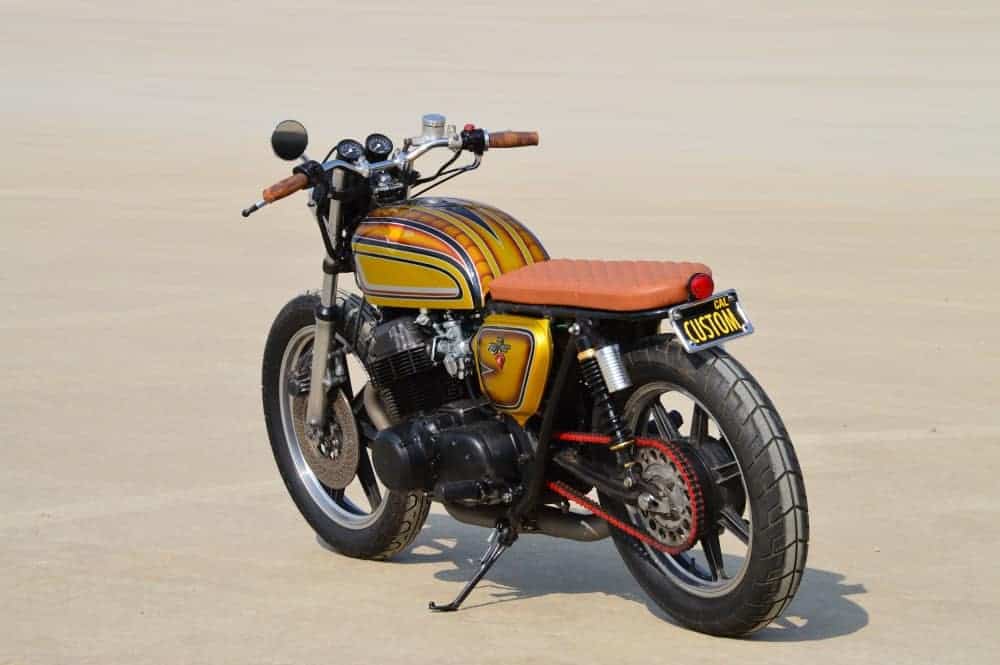 Has a ton of cool parts and will add a little list again later. But the Lester Rims I reemoved from a CR750 Race bike, these are getting rare to locate and can spend big dollars for a set for your machine these days.
Has my Custom 4 into 1 Exhaust system with a cool aggressive kick out that is Baffled and barks like a hungry dog, this is a Hot Rod Muscle machine that has a lot of character.
It sits nicely and has Custom rear shocks to soak up the bumps via SRC and they sure do, sits on an old set of Bridgestone tires and is comfortable to ride to be honest.
The seat is made by me and has memory foam and then covered in soft leather and then Diamond stitched with twine and it really is a soft seat seat up compared to many who get it wrong.
This bike cackles nicely with my Custom 4 into 1 System, and I was glad that I made that choice, the pipe is ceramic coated in a titanium and I shortened the tail pipe to give it an aggressive stance, then added the Nickel plated Baffle in the end of it, it kicks out just right for this Custom Machine.
I start this bike when ever I go in the garage and love the cackle of this pipe and the overall rumble that the bike makes, its the perfect height for me to ride too as she has a 19 inch front and 18 inch rear.
I have a title and this is available as is for $5000 right now, but , if I do more work, then obviously the price goes up, Lights work, starter works, Horn even works too, brake lights too, all gears are super smooth and a fun ride.
I may add a front fender if I continue to work on this bike as it will look cool with a tight front bobbed fender I think and of course, stop any crap hitting you in the melon when riding.
What a Blast this is, not too many times I have jumped on a bike and smile every time, but this one is just a great alrounder and enjoy its smooth linear power delivery to be honest.
let me know if you are interested. 714-598-8392 and have a great Thanksgiving tomorrow as I know I shall.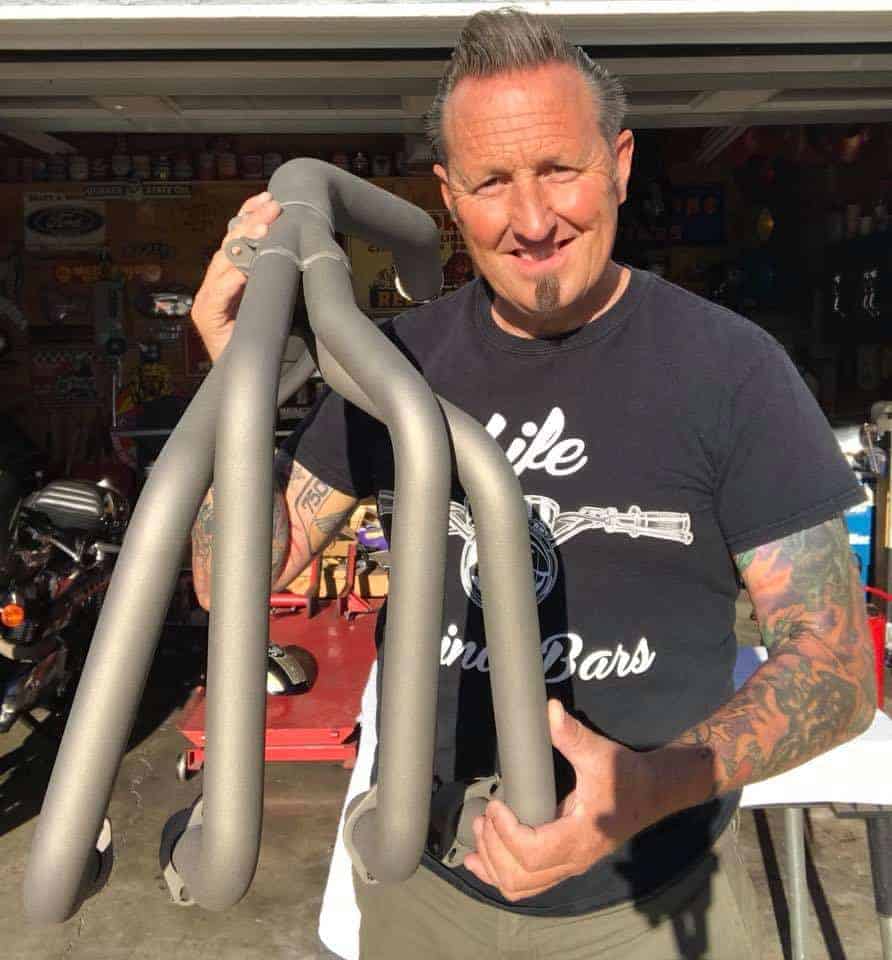 Thank you for taking your time to have a look at my recent build, share it around with friends who may be interested as its a great deal for sure.
This is when I first fired it up last week, had not run since the mid 1980's, a great feeling.
Comments
comments