Moto Classic at Bolsa Chica State Beach- California
Well, Saturday came around way too fast for me and Jennifer and I jumped on our machines and headed out to Bolsa Chica State Beach, about 16 miles from where we live in La Mirada, the sun was out and the clouds were nowhere to be seen.
After about 20 minutes we arrived, only for me to just remember that I had put the tickets on the fridge door for safe keeping and like a twat- I forgot to pick them up.
So Jenn sat by her bike and tried the ring the neck out of the Triumph to get home in time, grab tickets and get back in maybe less than an hour.
Bugger me, I got about 6 miles and the road was closed off, helicopters flying low and Cops all over the place, so- I turned on the phone to maps mode and plotted my way back to my place, left and right I turned, into a housing tracked, then as I turned right, bang in the middle of the road was a crime scene white RV, cops all looking at me and Helicopters kicking dust up like an Egyptian storm.
I had literally ridden into the Crime scene where some poor bugger got Horizontal, but- I didnt  have time to check out the Morbidity- I just wound that loud tube up and got on it, 45 Bloody traffic light stops later I got to the house, ran in, grabbed the tickets and I left the Triumph running, and jumped on the bike, cained its arse another route to Bolsa Chica and got back in a really fast time, allowing us to walk from our bikes and onto the beach.
Plenty of people about and they all followed the path laid out on the beach and the smell of 2 an 4 stroke Exhaust Vapors could be experienced.

We got into the event and walked around the Vendors area, tons of cool 10X10 Eazy Ups with companies selling Apparel to parts and the sound of a Good reggae band also filled the air where people hung out and enjoyed the festivities etc.
Amongst all that noise and splendor, there were bikes racing up and down, entertaining the crowd with Wheelies, Donut Burn Outs and other trick riding, on another part of the beach there was a small winding race track set up for mini bikes, where people from kids to older than me raced around this little track, trying to not crash or bump elbows.
Then there was the Pitts, we we walked into there and saw many faces I had not seen in a while, had a quick chat but as it was race time, most were putting on there Helmets and getting ready for their heat, as there was a bigger track set up for Flat track and quite a few Classic or Vintage bikes set up for that, as well as many Modern bikes.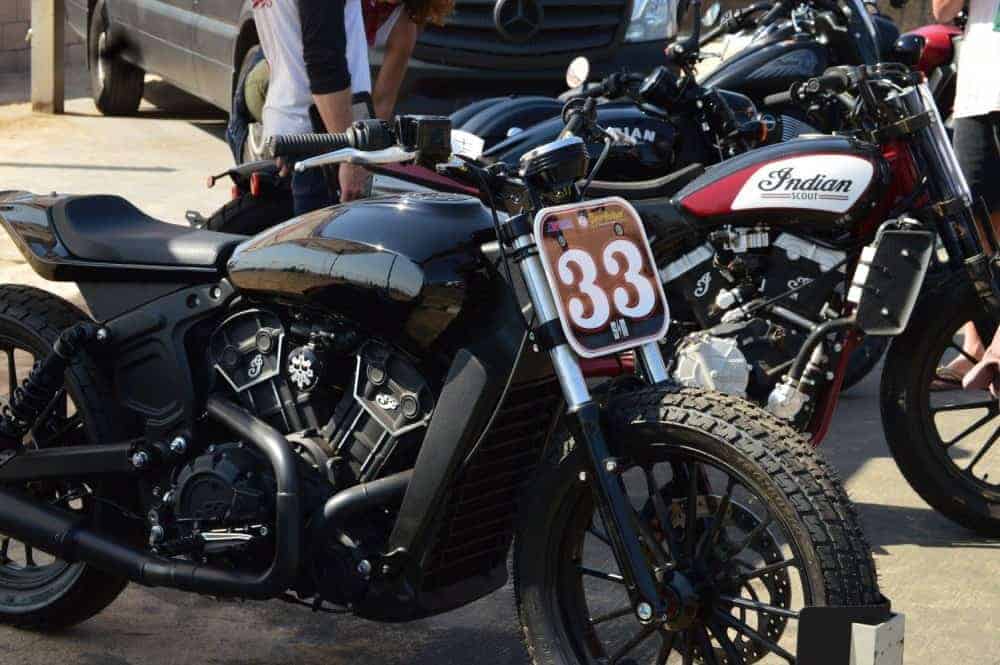 We watched the Vintage stuff as thats what I am into and had a few buddies racing in the same race, @Jimmy White @ Grant Petersen were both giving it all, poor Jimmy had a small crash but he got up and raced the next race.
It was fun to watch and plenty of spectators there to see what it was all about and many smiles to be seen for this event on a Hot October day in Southern California. Below oare some photos that I took with my Little Camera and I enjoyed watching the lads battle it out on the track.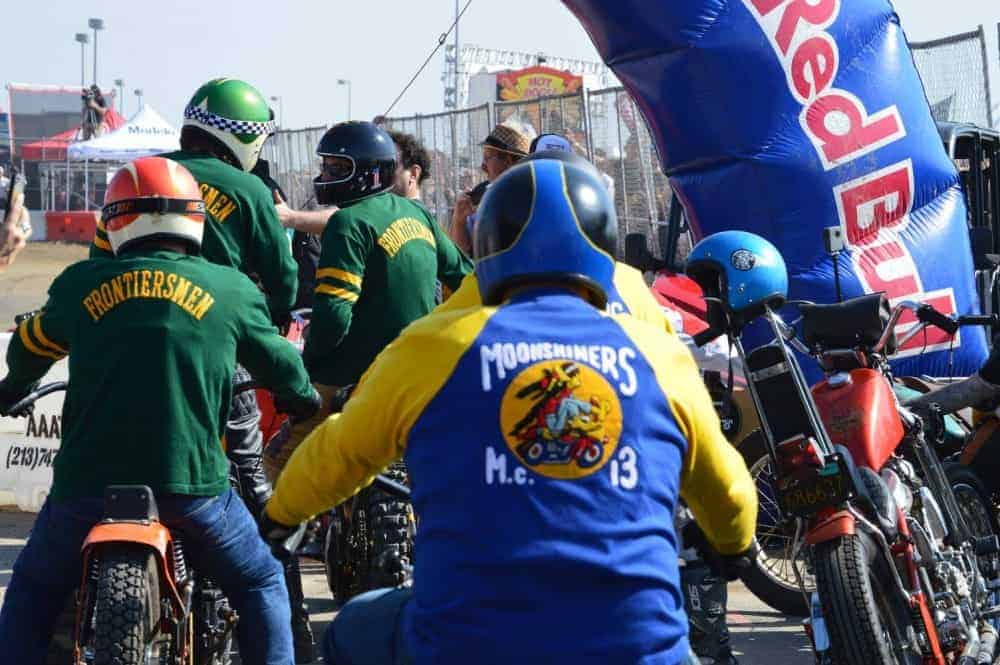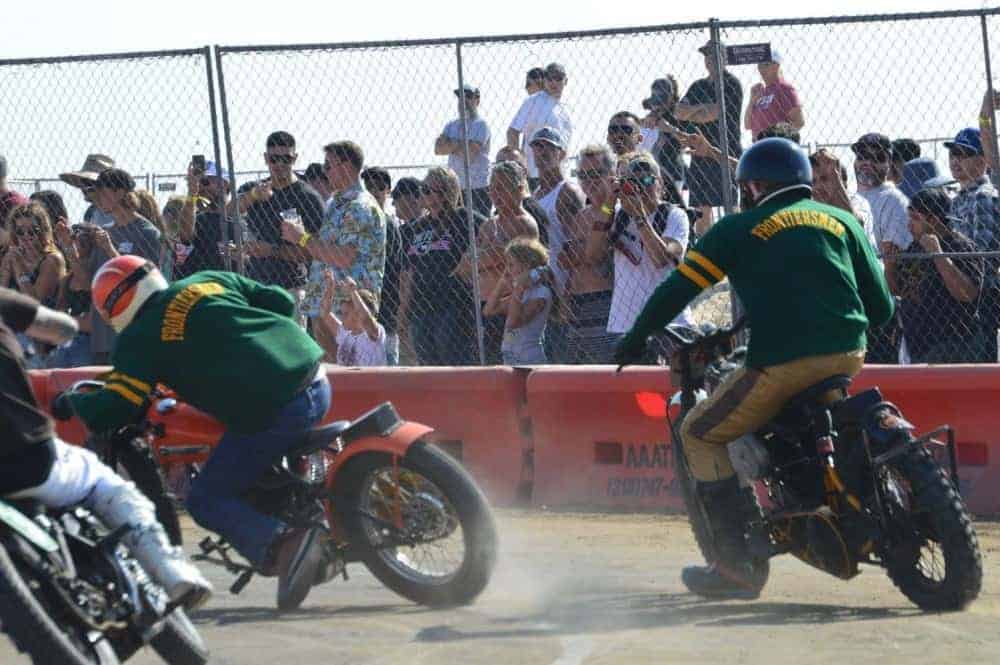 The only downside was they should of had bleachers for that event as you pay all that money and cant see for shit as the fence is in the way, it was the spectators that contributed most of the money to watch this even but were restricted but the wire fence that was well in the way, so next time, try Bleachers, more people can see whats gong on and can have fun and take photos as the fence hindered anyone taking photos.
Plenty to look at though and I think the vendors did pretty well. I took a few more snaps so I hope you enjoy them?
Also there were a number of bands playing there right on into the night so I am sure it was a huge hit for Roland Sands organization.
The weather was great and as far as I know there were no bad accidents and maybe this will become an annual show if the City will give out Permits.
Comments
comments