HAPPY THANKSGIVING EVERYONE!
Just want to take this opportunity to thank you all for everything you have dome in the past to keep me going on in this dream job I have.
I am blessed to be in this country and I am totally blessed to have super customers and friends such as you, so I hope that you all spend the day with Family and friends and sit down, eat, and reflect on what you have, think of the homeless and poor, and give where you can, even if it is just a burger, a meal goes a long way and will make everybody a better person.
The 59 Motorcycle Club O.C. section has a ride in the morning and then heads home to have food and enjoy the rest of the day, I sure look forward to seeing and hearing from all you avid Motorcyclists, stay safe out there and once again……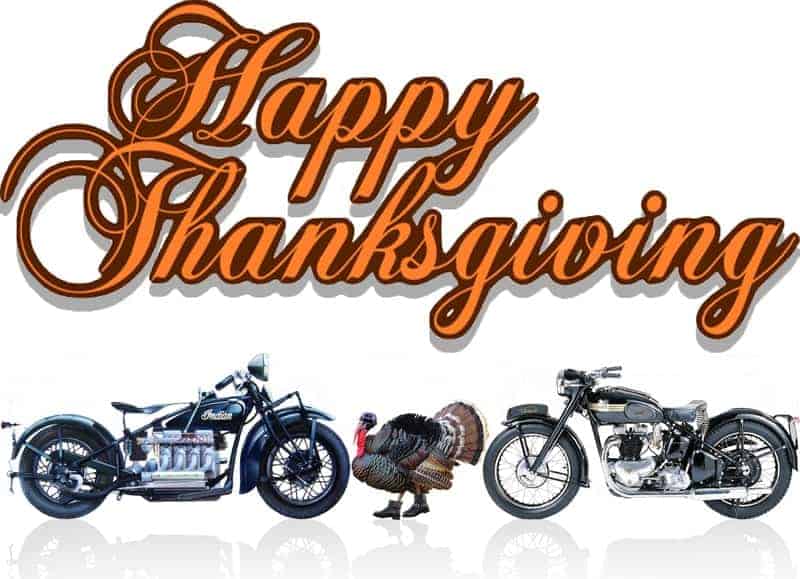 Hope to see some of you on the Road sometime.
Comments
comments