Well, its been over 23 Years now since I first started this and I have always enjoyed the journey, anything to do with 2 wheels is a plus for me and I am sure it is for like minded folk like you lot, who have followed me all this time and repeatedly purchased my products for your ride or friends etc.
I think I am now going to push the envelope a little more and start to offer parts on a wider range of Motorcycles as well as different brands too, making this a One Stop shop in a way, I always like to help people complete their ride and this will be a bigger website with a faster load capability.
I am pushing as hard as I can to continue to help everybody out, as I now have my Very Own Barn/Workshop now, I can start to slowly increase Products and offer them to you direct from my place, I am going to be trying a few different Exhaust systems and on slightly different models, as I want to cater for many cool rides that we all enjoy.
I will be visiting with a few well known Manufacturers of other parts too, so hope to cover an array of two wheeled Motorcycles and get you the best price for your hard earned buck.
My exhausts systems are still going well as I have $100 off them right now and as gas is so expensive I thought I would leave them at that price for a while and give you a great deal.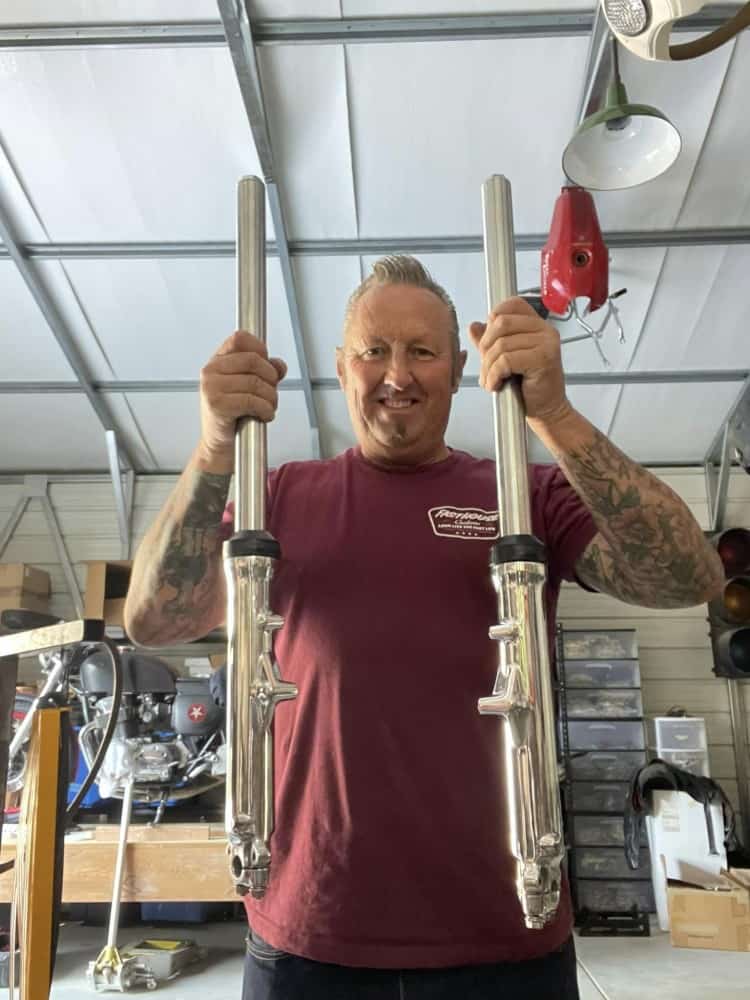 From completely rebuilt front forks that are polished, new uppers and new seals and springs etc, ready to bolt on and go for your ride, to OEM parts for your 500 -550 or 750 Big 4 Honda.
I hope to help you all and also I may start to make videos like I did years ago to see if I can help any of you when you get stuck on a project, you can always email me at carpy@carpyscaferacers.com with any questions and I will always get back to you, failing that, you can call or text me on 714-598-8392 for a faster response, I am here to help.
Thanks for looking and pass the word, I love what I do and hope that you do too?
Comments
comments