TRIUMPH T100 Custom Build for sale
Here we have a really Clean and well maintained Triumph T100 that is one of our Club members, it has only 4,500 lovingly used miles and this is a dialled in machine that you just fire up and go.
No Bones about this bike, Tim put a lot of time. money and effort into making this Motorcycle stand out from the Norm, it rides well and handles even better.
If you want a really well looked after and maintained Motorcycle, then look no further.
2015 Triumph T-100 Blk 4,500 miles
Bought New at So Cal Triumph as part of Custom line and upgraded by me with performance parts and many custom components and has extended warranty through November 2019.
Engine mods  
Air injection removed, K&N high flow filter with Motone Bellmouth intake, Carpy's Café Racer Polished Stainless Performance Megaphone exhaust, remapped, 19 tooth front sprocket and trickle charger.
Handling and control upgrades
Tec piggy back rear shocks, progressive front springs, Pazzo shorty racing levers, Biltwell Kung Fu grips, Lossa clubman 1" bars and risers, Nolan bar end mirrors and Motone custom riser cover.
Custom features
Thruxton front fender, BC fender eliminator kit with LED taillight, bullet turn signals, Roland Sands Custom seat, Mule sprocket cover, Motone billet carb tops, Motone custom side panel covers, Union Jack custom gas cap, Motone light bracket and relocation kit and Carpy's Custom Halo LED headlamp.
Extra take off parts
Original peashooter exhaust, side covers, sprocket cover, lever controls, headlamp and mounts, front springs and rear shocks.
Other items for sale separately, front wheel bike stand, riding jackets from Triumph (Mesh)
Soft ride too with the Roland Sand Custom seat with High density memory foam, your Arse will thank you for that later.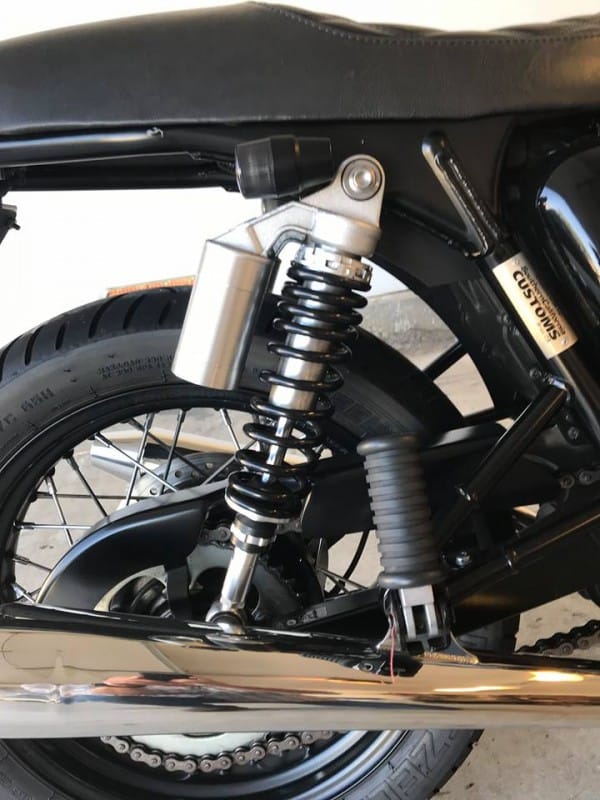 TEC Piggy Back shocks do take the Bumps out of the road and not your Sacroiliac.
A really well put together machine, super Low Miles and all the Bells and whistles to boot, now thats a deal right there.
If you dig this Machine, Drop a Dime to Tim @ 626-658-5701 as you will be impressed by this British iron steed.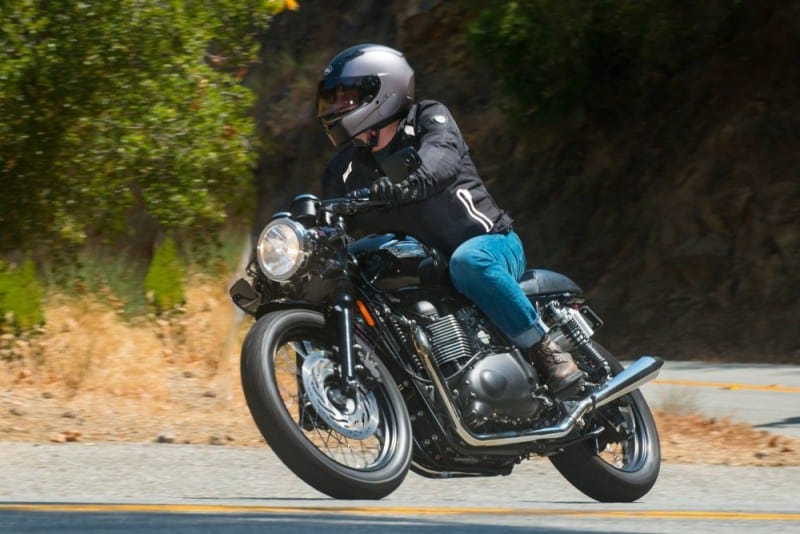 Ride off into the Sunset today!!!
Comments
comments