CB550 Bar Hopper Brat style. $4000
This is our CB550 Bar Hopper that's for sale with original pink slip, one owner and last rode and parked way back in 1986 and now available to anyone out there for a fun looking machine.
This is not a show bike but something I wanted to resurrect from a stock bike that was simply left and then slowly corroded and this was the ideal time to do quite a few things to this bike to make it a cool Brat style Digger.
I have ridden this around and all it needs is air filters which I hope to sort out this week, but I rode her and she is a fun little bike, puffs a little smoke but it seemed to stop after a while, but sat for 28 years I am not surprised, but she seems to pull quite hard and It is fun to ride around, but this is not for a 300 pound guy as we lowered this and you would bottom the seat out on the tire.
Now we have done many things to this machine and that does not stop you from tearing it down, painting the frame and making a show machine, but we wanted to try something a little different and get the bike to look a little more Vintage than it is and I believe we pulled that off, judging by the amount of comments we have received over this bike.
As it has a title this can be shipped anywhere. And is now available, so if ya interested, drop us a line, I know the speedometer had 25,000 o it and I believe that to be a true reading, of course it now has a 2.5 inch speedometer on this machine now and it was set a zero and I have only done a couple of miles on it and maybe a couple more if you buy this as i run it as much as I can as i want to keep everything functioning.
So have a look below and see if ya like it? Thanks for looking.
Stock headers mated to our stainless muffler sets this side of the bike off very well and yes it is baffled too.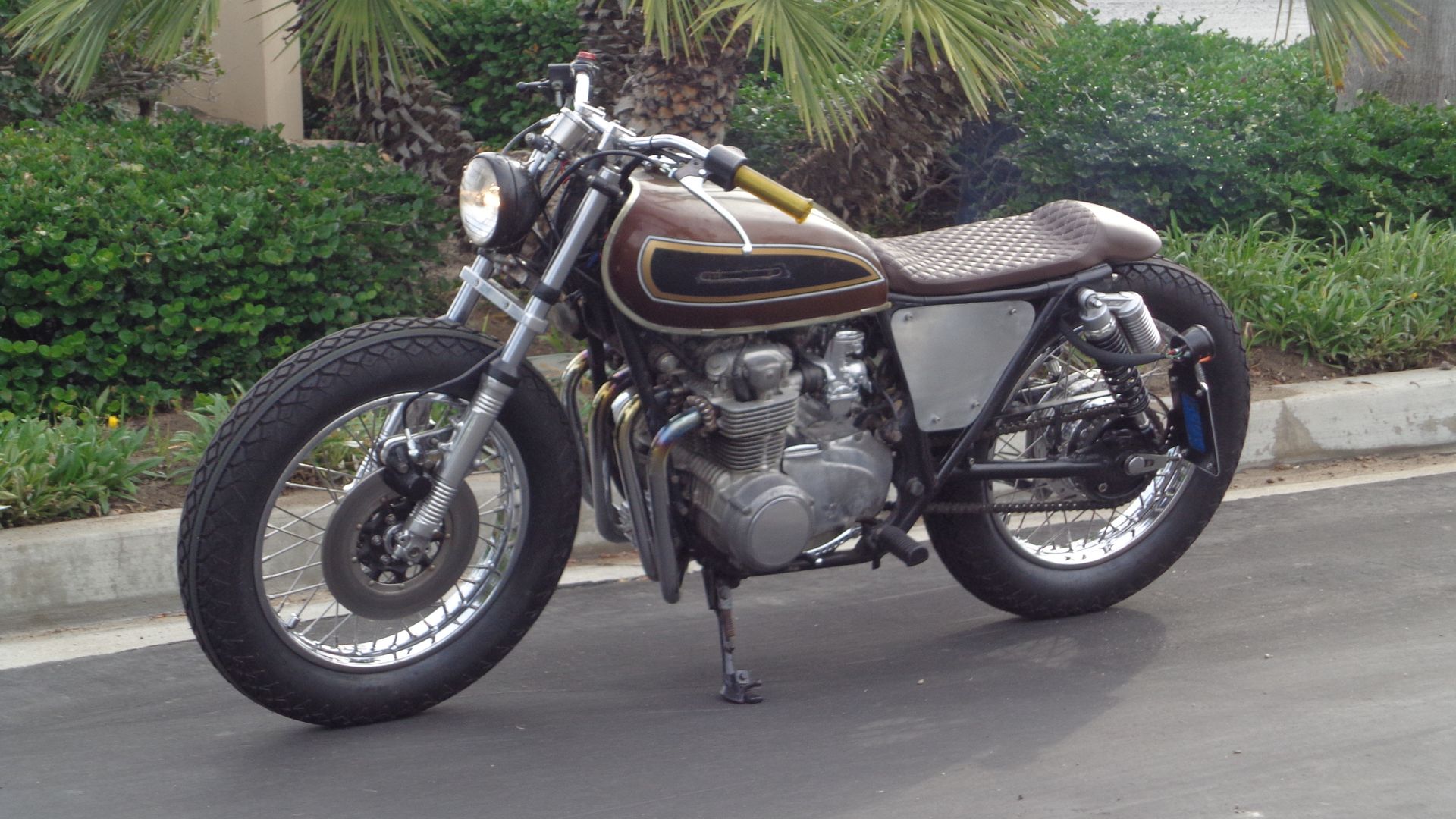 We used our rear license plate set up with the good old Ford Tail light to show we are into Vintage stuff and works very well indeed and yes, it has a brake light too.
Dakota made the one off seat as we needed a low seat base to give this machine that Digger styling and it looks great.
It is nice to bring the old Girl back to life after sitting in a garage since 1986.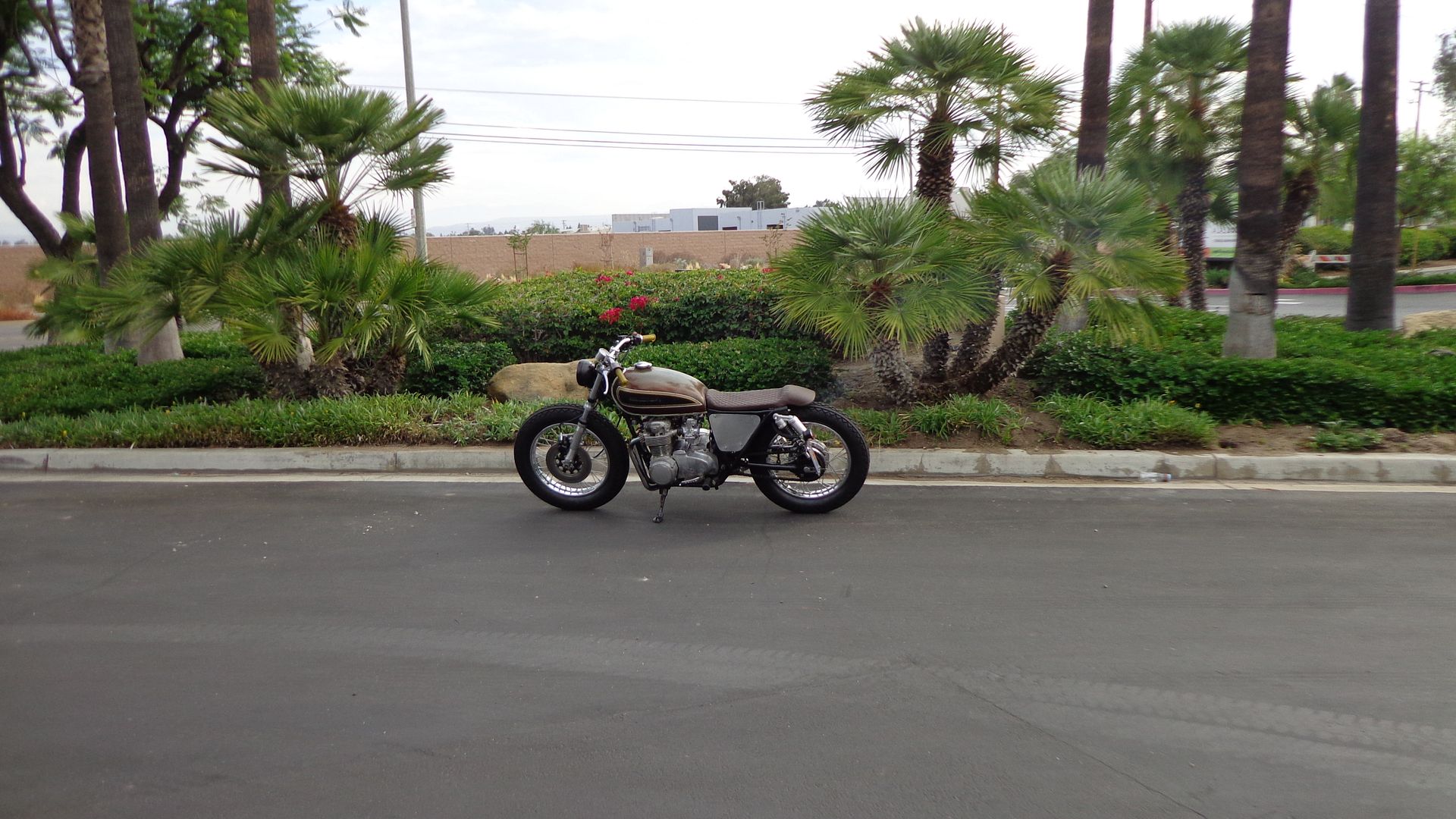 The Brat bike is quite a new style that popped out of the cafe Racer and bobber style and now is very popular around the globe.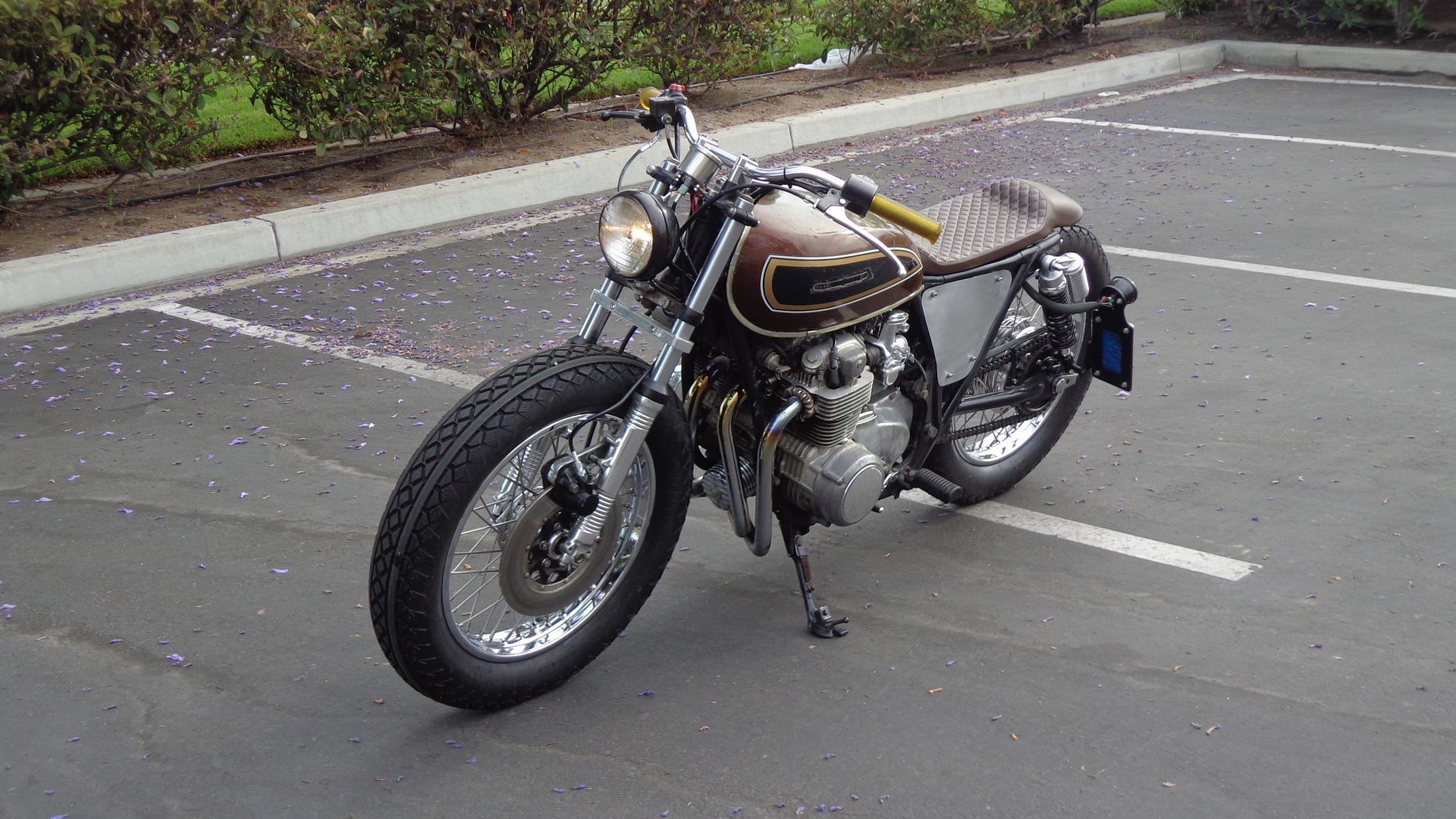 Brand New tires and tubes that really give it the Vintage style make this machine stand out from the others and I am glad I went this way.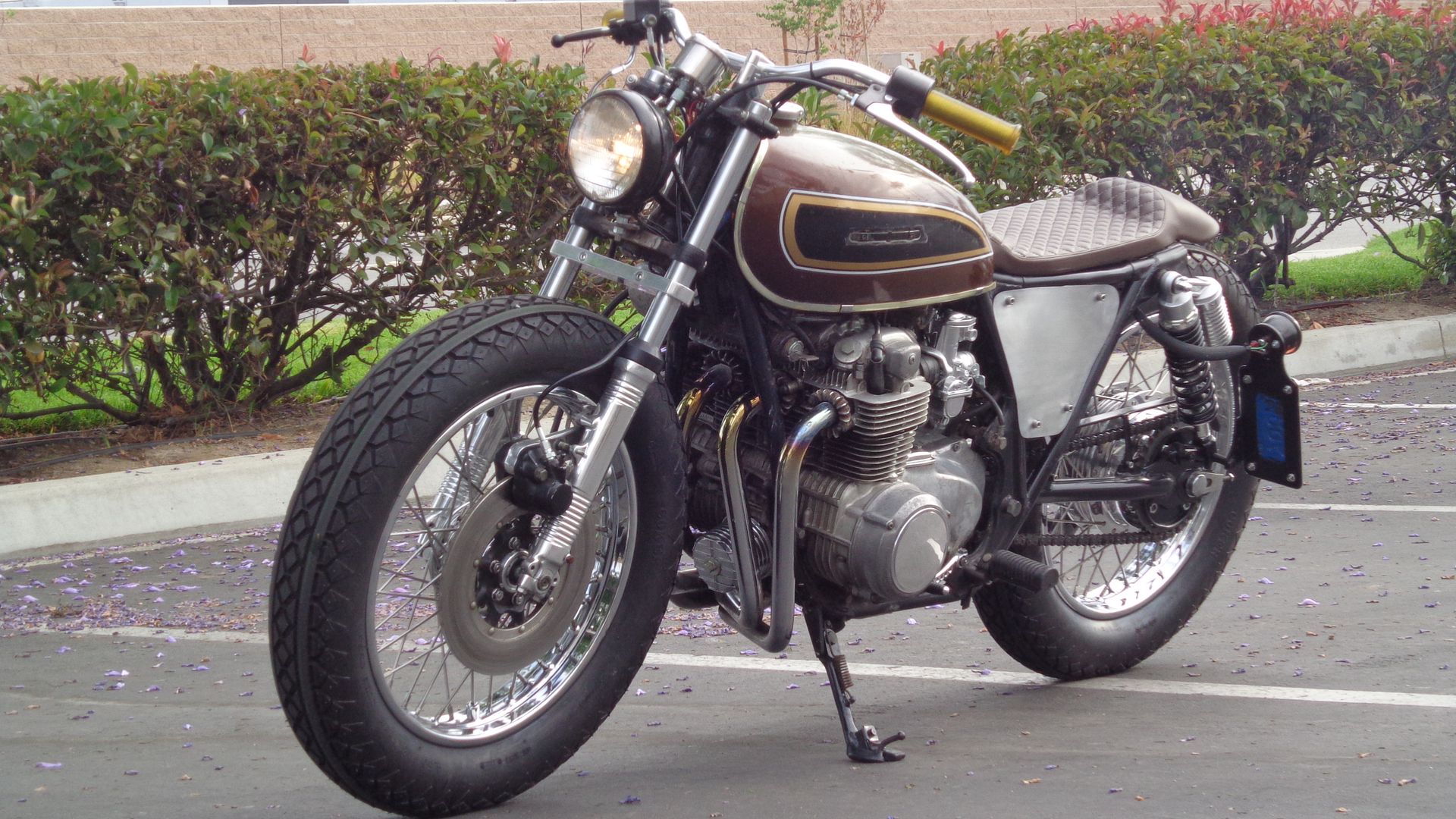 This is no show pony but it turns plenty of heads as the stance is a good focal point on this 550.
Brand spanking New Chrome rims, with stainless steel laced and of course polishied hubs with new bearings make this a clean machine,.
We rebuilt the front brake caliper and also fitted braided brake lines, a new master cylinder and of course bled it all so it stops great.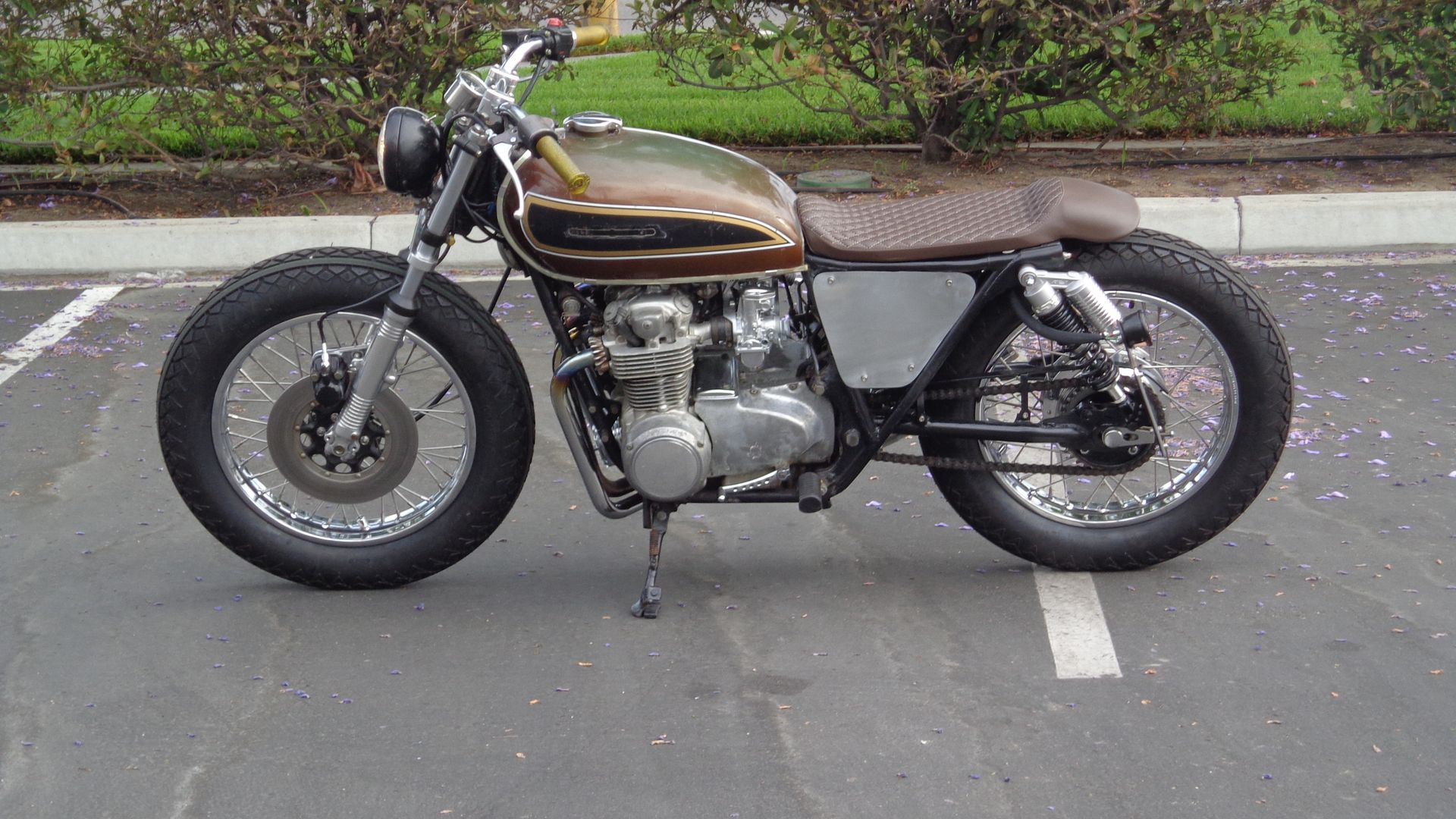 New battery in an Alloy Battery box we make gives the bike a new life once more.
Sits well on the side stand and all the lights work as well as horn on this cool Brown bomber.
We also fitted one of our machined finned oil filter covers and of course changed the oil and filter.
We fitted out Alloy Fork brace to stiffen the front end up seeing as we removed the fender.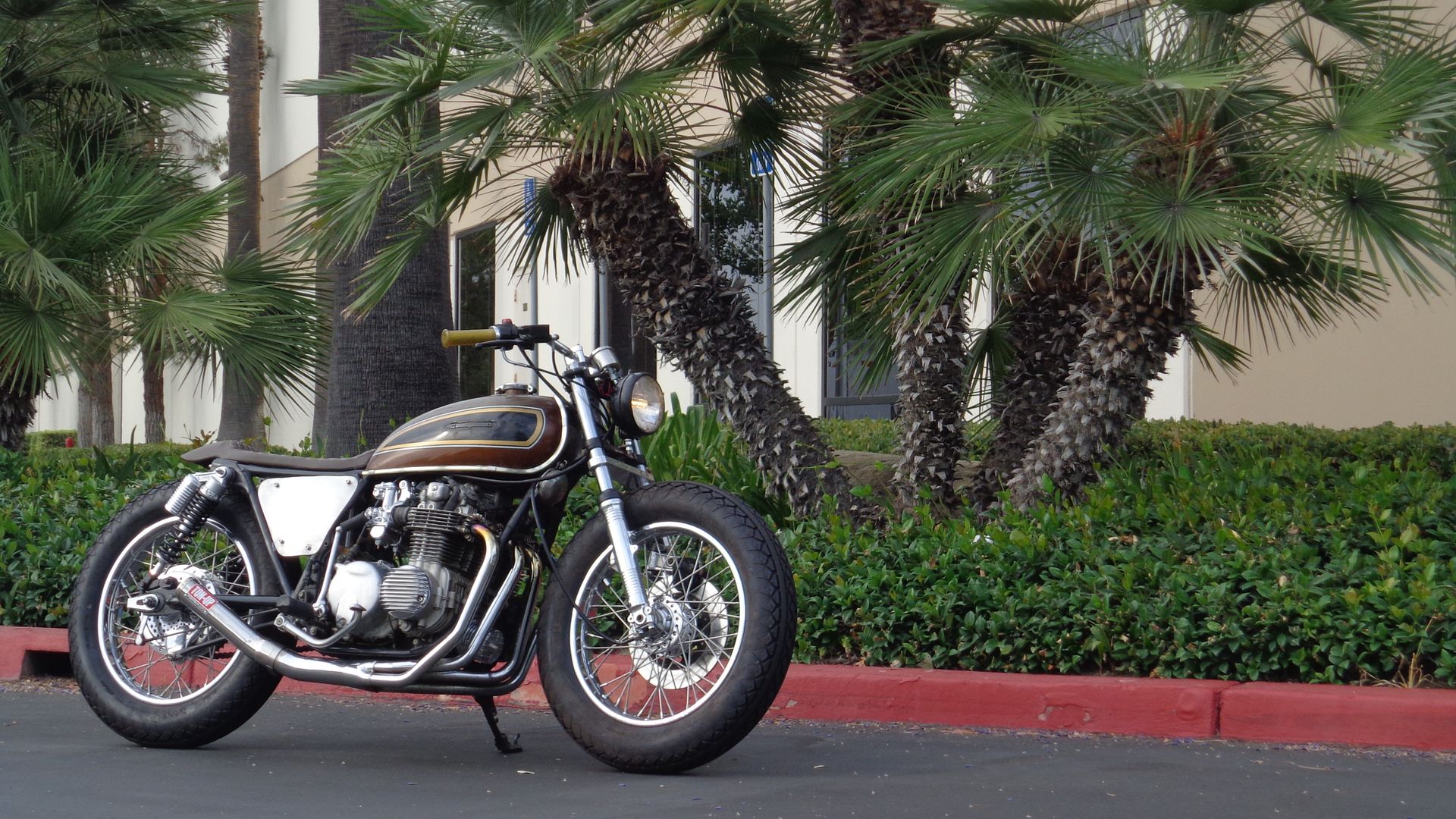 We angled the shocks and we wanted to make this low enough for many girls who love the bikes but are not tall enough to ride and this would be perfect for a shorter person.
We used vintage lowering blocks as this really is a nice and low digger style machine with a super stance.
The exhaust looks cool as its our stainless steel end and it does have a baffle too, you can hear it at the bottom of the blog here.
Vintage 7/8 Bars were added to my new bar risers and a set of Old school style grips added, as well as fitting a neutral light in the steering stem.
Below, you can see that the carbs are now fully rebuilt and had to be as this bike has not run since 1986 when it was parked up in La Mirada.
The forks are totally rebuilt with brand new uppers from franks and I had them shortened by 2 inches, I then cleaned up the lower stanchion and then machined the grooves in them and then polished to a nice luster.
New fork uppers and rebuilt and machines, this has the right stance as we lowered the bike 2 inches.
Check the tags out, April 1986 was the st time this was on the tarmac.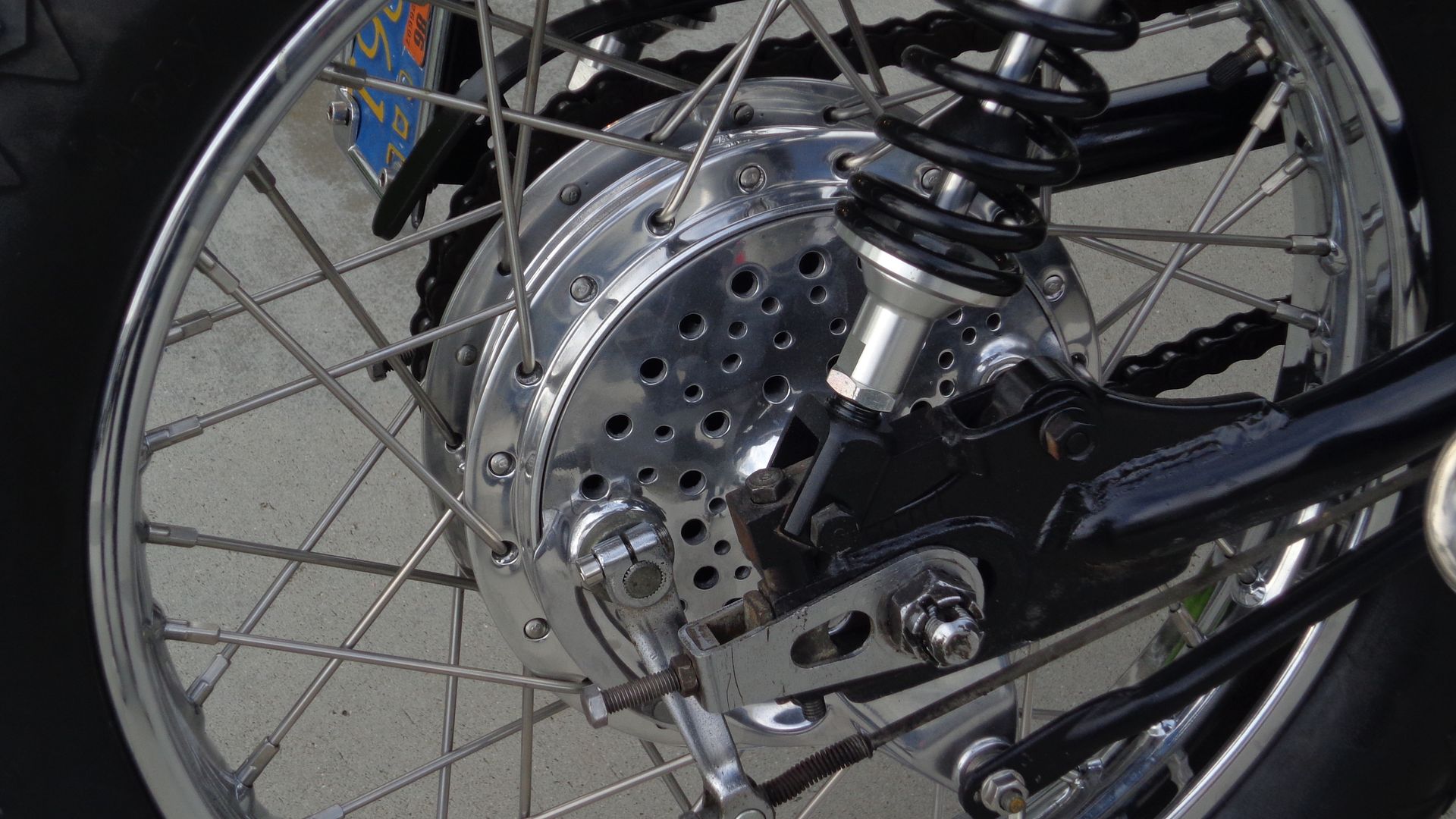 We drilled  and polished rear brake hub and also the main hub has new bearings and was polished too.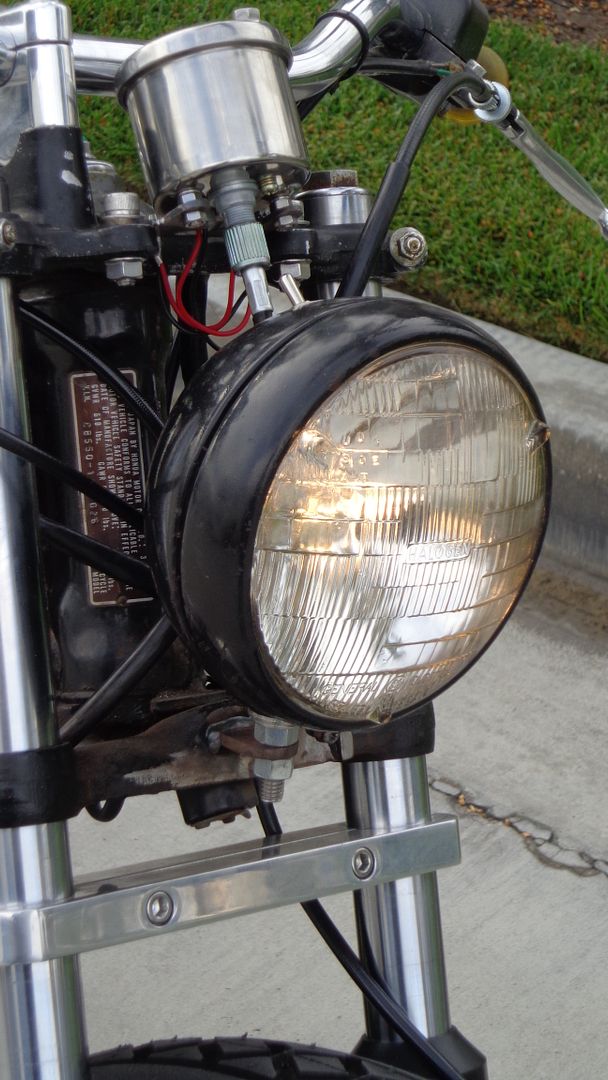 I used an old 1932 Cowl light up front that my buddy gave me from Limeworks speed shop and this is a genuine Cowl light too.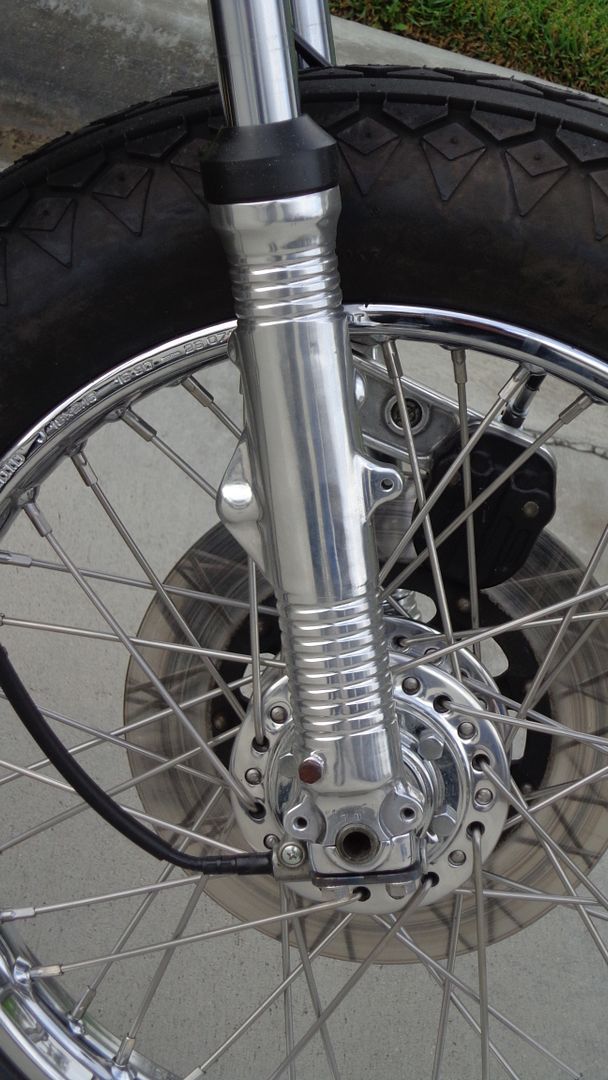 Stainless Spokes and new rims make such a difference.
Bike sits really well and is a head turner for sure.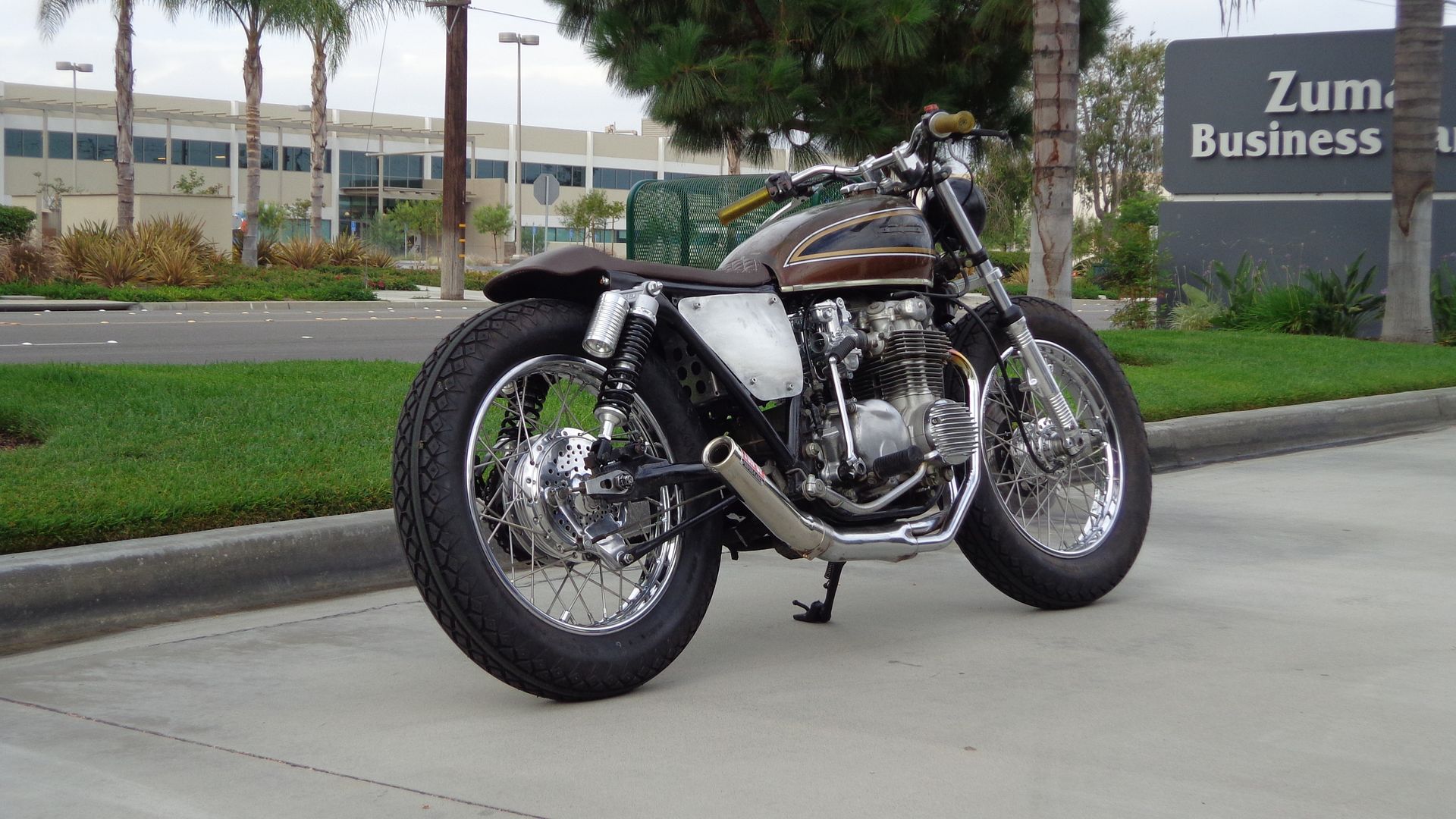 Dakota takes the Little Bar Hopper on its first maiden journey around the block and it was fine.
This is a fun machine and I am sure that someone will have a ball with it.
Here is the little Stainless end pipe that we sell and we fitted this to this little Bar hopper.
So- if ya want this, it is $4000 with the Original pink slip, we are in Anaheim and if you need it shipped anywhere in the lower 48 then call Larry at 209-495-3729 as he ships all my bikes from door to door and one of the best out there.
Thanks for looking.
Comments
comments