Monday! Well, start of a New week.
Oh yes, I have the same feeling when the alarm goes off on a Monday morning- it was really hard to get my legs out of the pit at 6:50 but once I was up, I was on a roll and off we go for another round of Motorcycle parts and design at the shop.
I live about 30 minutes away in the O.C. Area of La Mirada, its a wonderful place and some very cool architecture too, lots of classic car and Hot Rod activity, as well as a plethora of motorcycle interest to boot.
Yesterday, we jumped in the Mini Cooper of Jennifer's and headed for Long beach for the antique swap meet/fair, big turn out and always fun seeing whats going on in the area.
Dakota spotted this awesome stadium nine long board and scored it for about $35, that's a $150-$200 all day long, and he got it to give me a shot at riding it, looks like I may need some intensive care later as I go arse over tit when I have a go at riding the thing.
But there was some cool stuff out there and I need to always come up with a few idea's for different products for the shop etc, and there is all sorts of cool stuff.
I wanted this TV so bad but how the hell would we fit it in the Mini, as we had the skate board, a Gas Station alarm bell, some old Gauges and Jennifer got some stuff too, but thought I would take a snap.
I love checking out markets and it was a great day there with tons of great looking bits and bobs and had a grand day walking about in the high 80's on a Sunday.
So, back at the shop and have some friends coming in from Australia today, a great Hot Rodder that has had many machines in his shop over the years.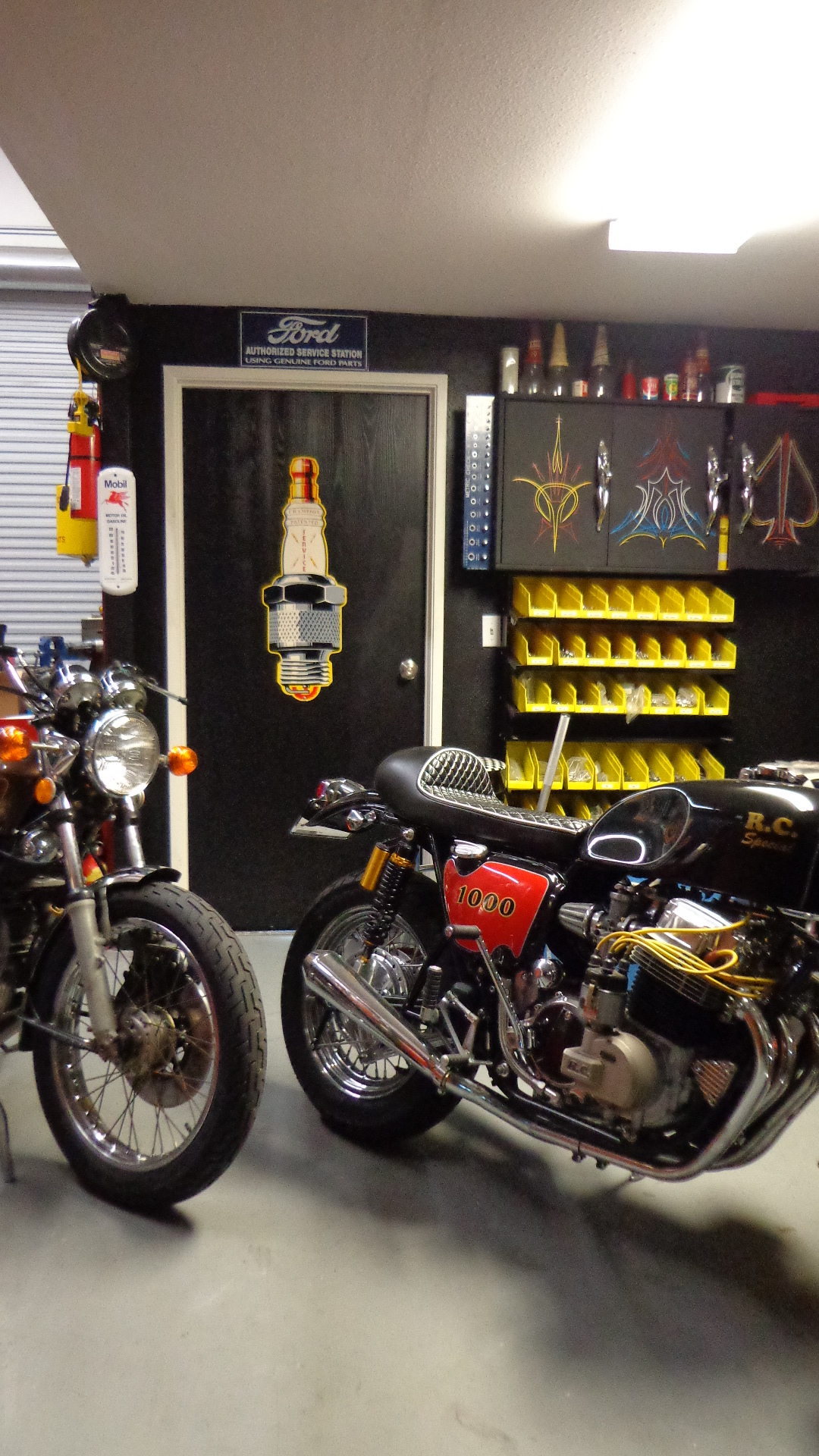 We have much to do at the shop and need to get cranking and make sure these projects are done and dusted, so we can go onto other builds and repairs.
I have just about finished the repair on the K4 a customer has had since brand new and it needed new tire and front brake repairing , as well as electrical doing as the rear end was all corroded etc, but that's done and now to invoice the fella.
I have a busy week this week and wanted to at least drop a line on my blog, as people do email and ask what is going on at the shop and I do enjoy telling you lot what we get up to as of late.
There is many things we are planning on doing here at the shop and we will always keep you updated with what we have accomplished etc.
We have also been making some cool lamps etc for people, so if you want some cool stuff for your place or as a gift for people and they are into mechanical things, drop us a few lines, and, we are bringing a NEW website out really soon too, and will be showing some of those products on there and maybe a few videos. so you can see and hear what we are up to at C.C.R.
So, keep tuned to the blogs and of course the websites and the Facebook pages as well as twitter and instagram etc as we strive to do cool stuff and share with the globe.
Hope Monday is a good one for you and that the weekend was a blast like we had too.
My cousin sent me this today, sure wish I could of gone, just for the sound alone- what do you think?
Comments
comments